BHQ Butterfly Cue (Paduak/Anigre/Wenge)
I've finally got a good pix that I'm proud to post. I went back home to Manila over the weekend to have my good friends Ben Tecson and Bogee Romero work on taking good pix of cues and cases. They always produce the best photos. Thanx very much yet again.
My thanx to Brent as well for making me this cue. Enjoy the pix.
Whole Cue: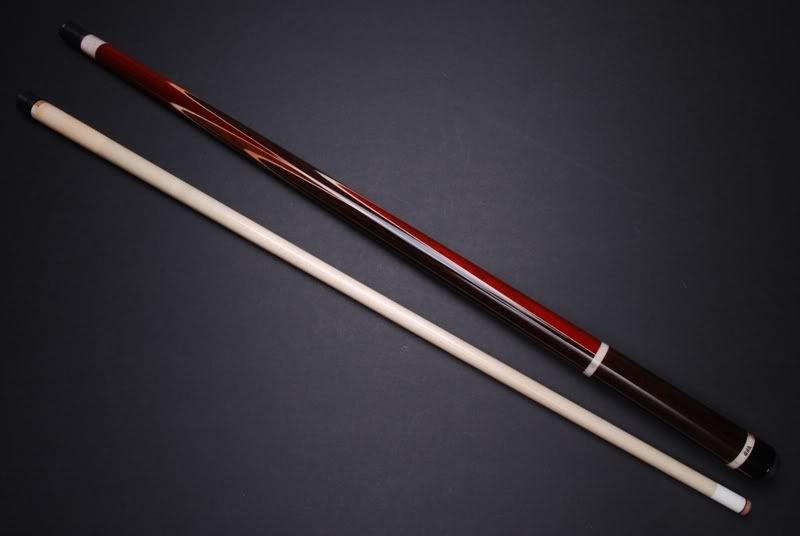 Butterfly Splice: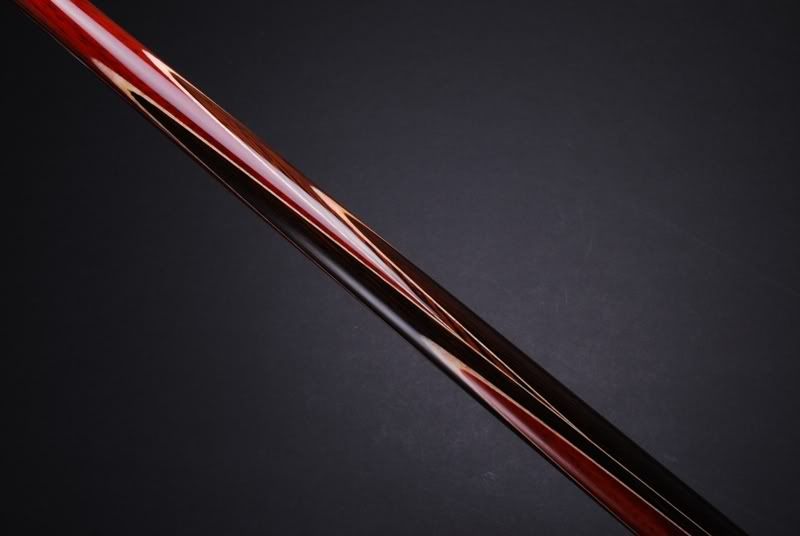 Buckhorn Joint: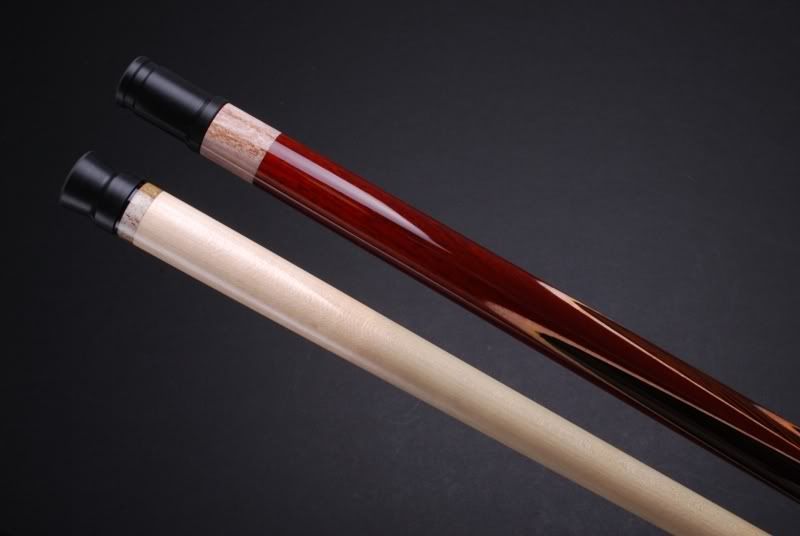 Wenge Butt Sleeve with Buckhorn Hoppe ring:
Collage View: