Dam, didn't photo Spitz cues. His ring work sparkles. Ordered a cue from Jon, but without his new ringwork.
Sorry, I deleted a lot of the bad pix. But a few may have made it past my quick scan.
Turned off the flash for 90% of these pictures. Enjoy
JimmyK has one sick collection of Gina's. Just wow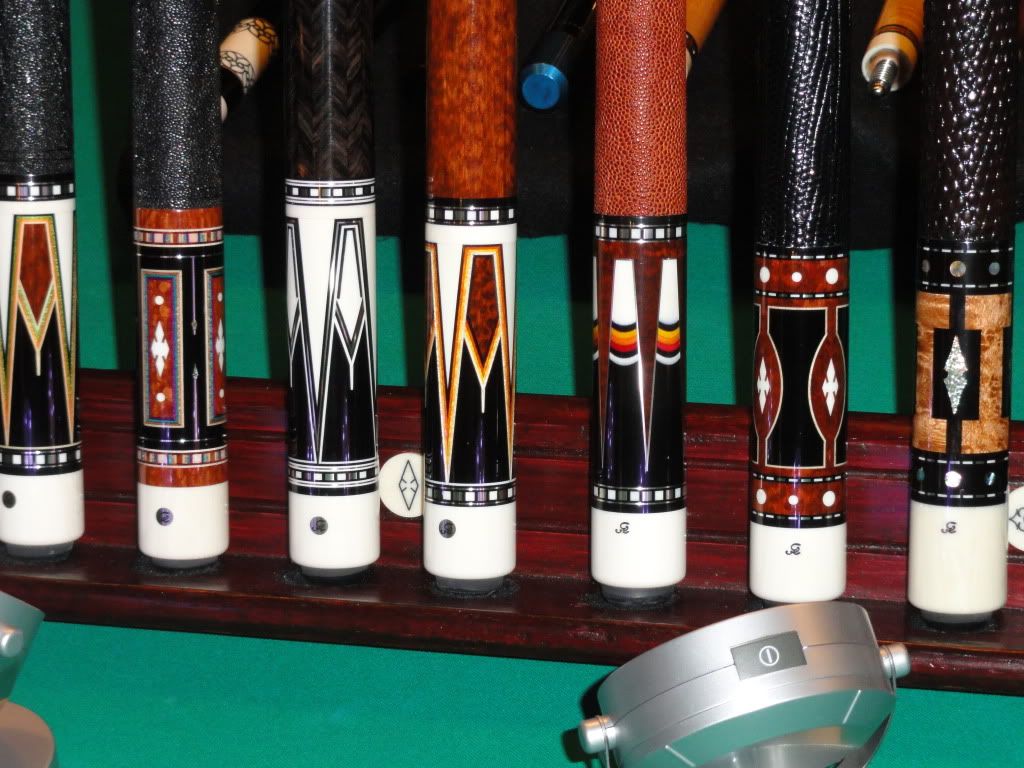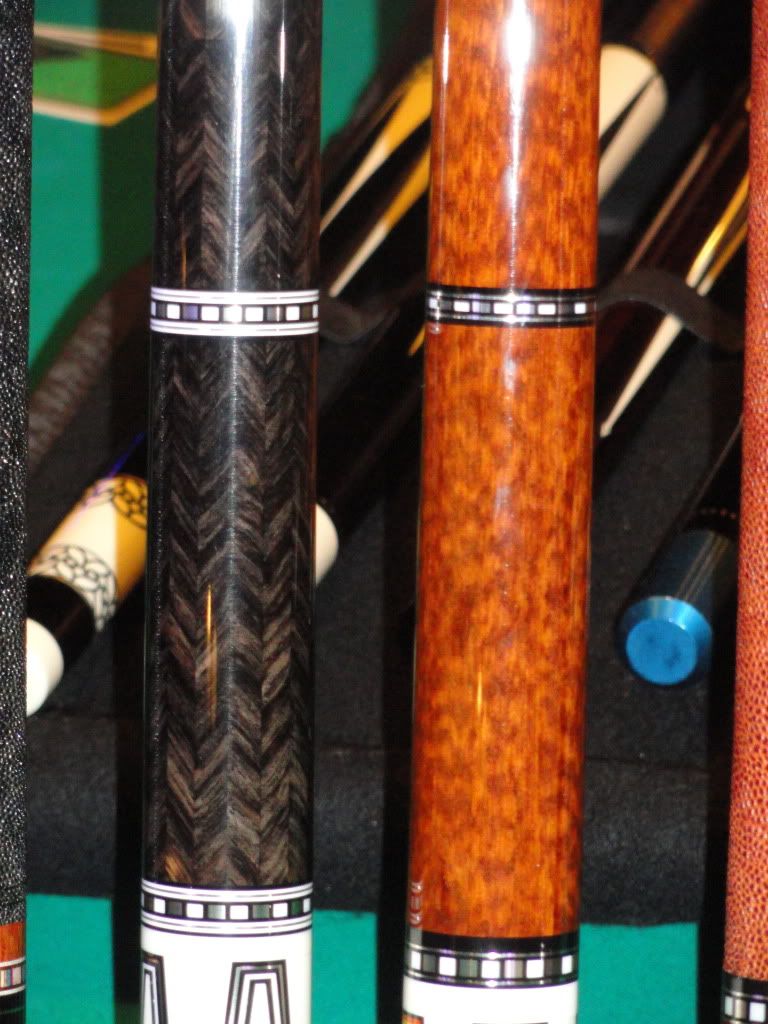 Tim Prince is turning out some sweet designs. Dont think he will be under the radar very long with this work.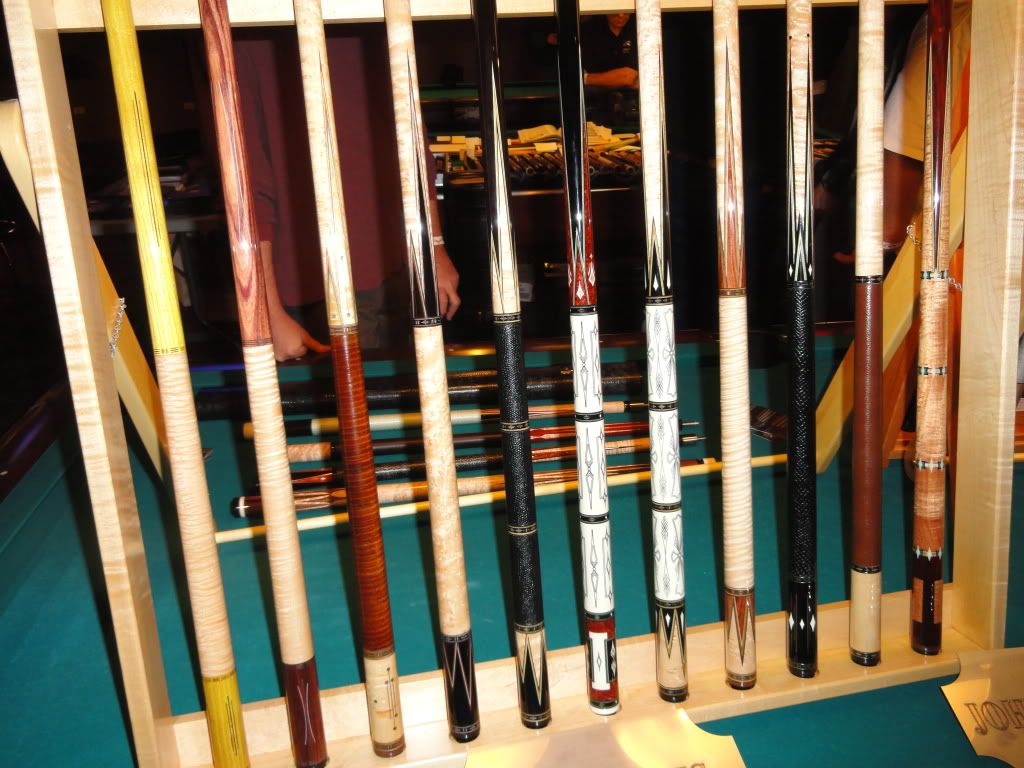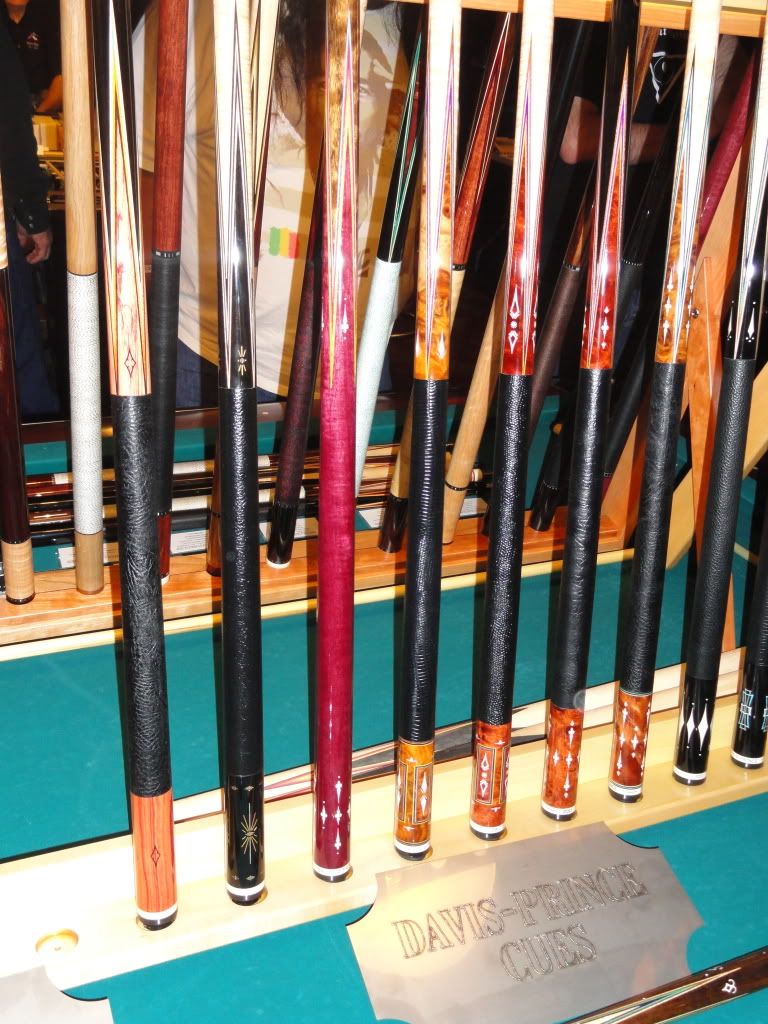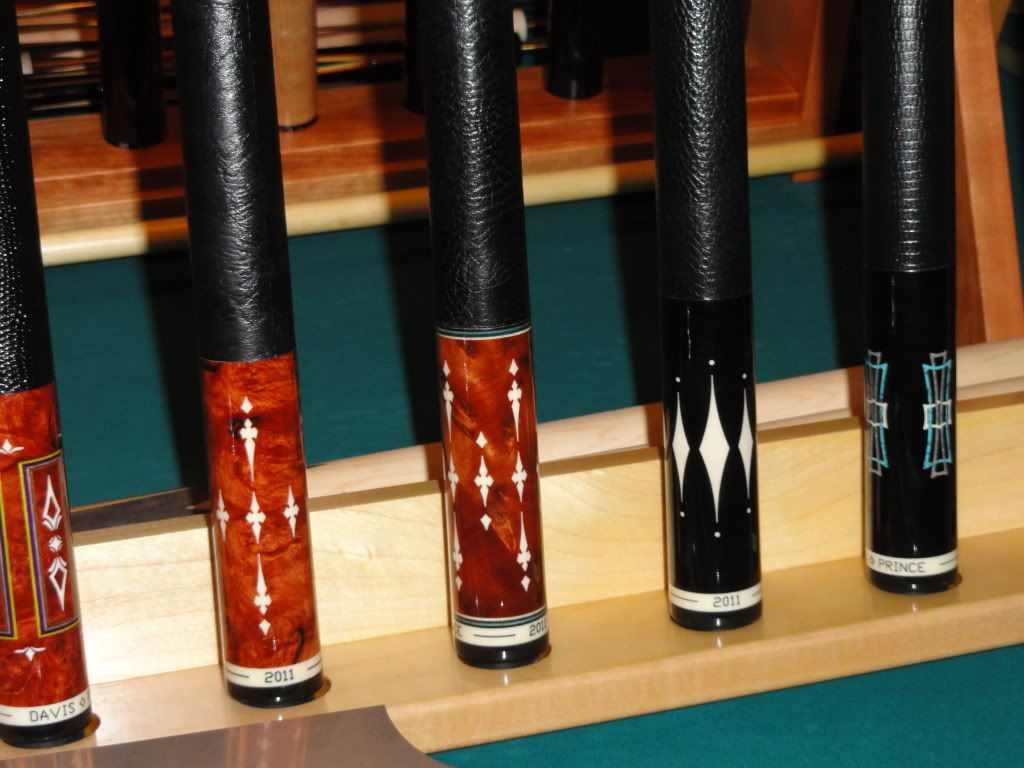 Brents Bflys looking really good. And where the hell did you go Brent? I looked for you 2 more time before leaving.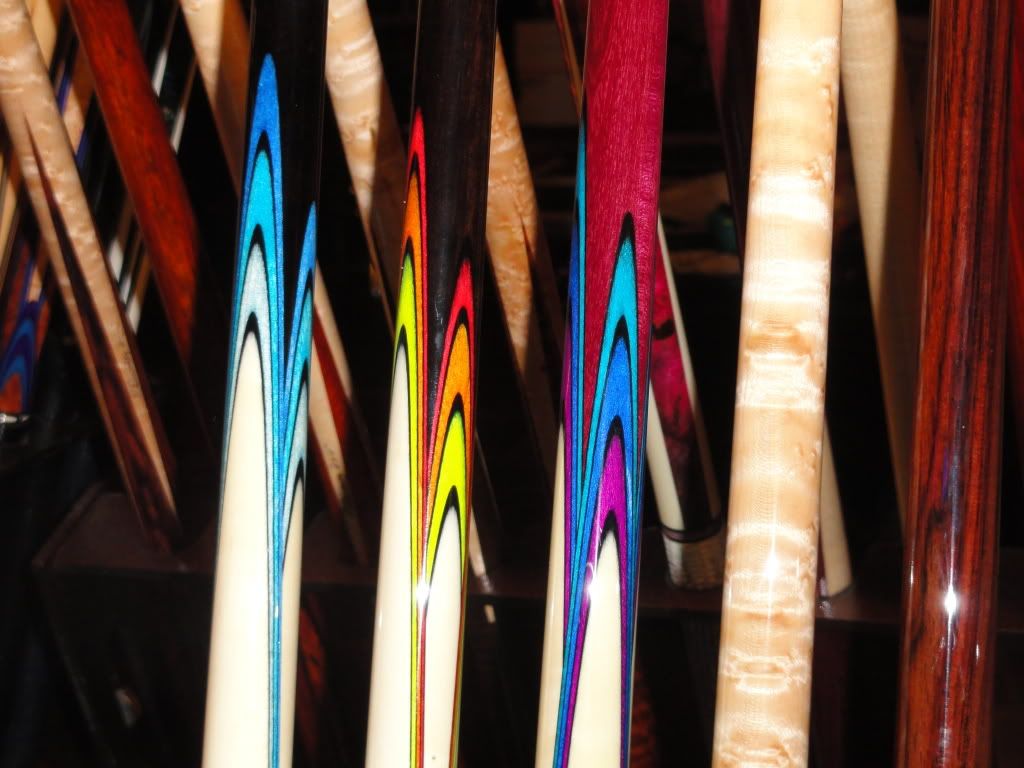 Diveney cues
Diveney cues
Diveney cues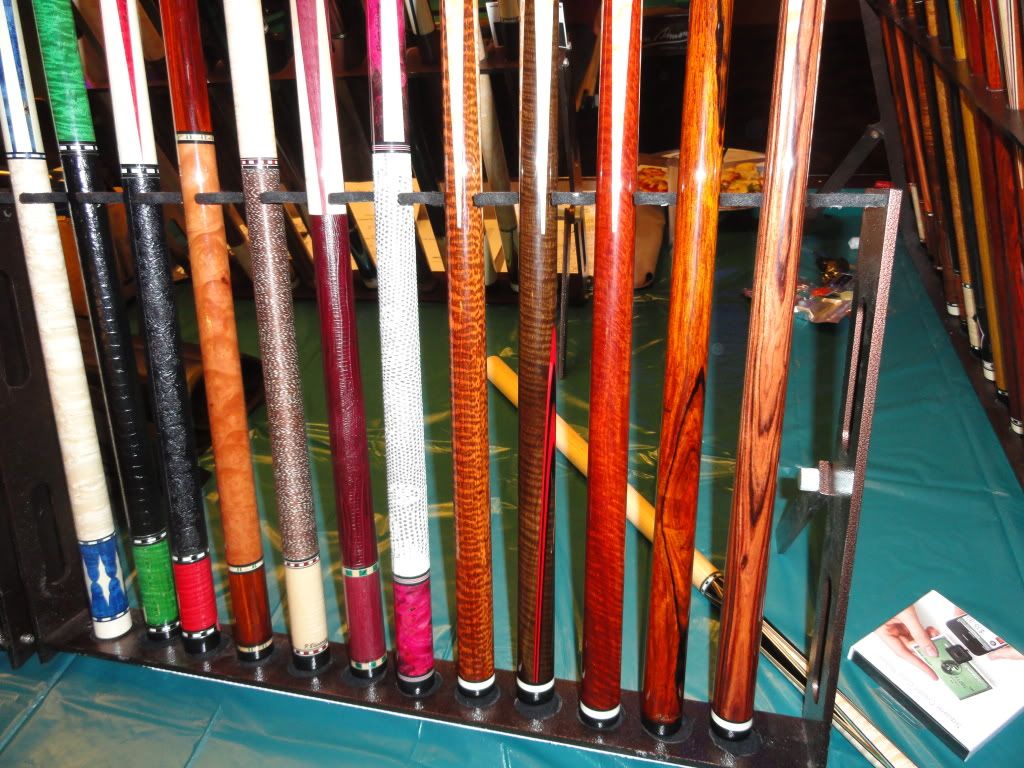 Pretty sure these were not Pat Diveneys cues. But think they were owned by Pat.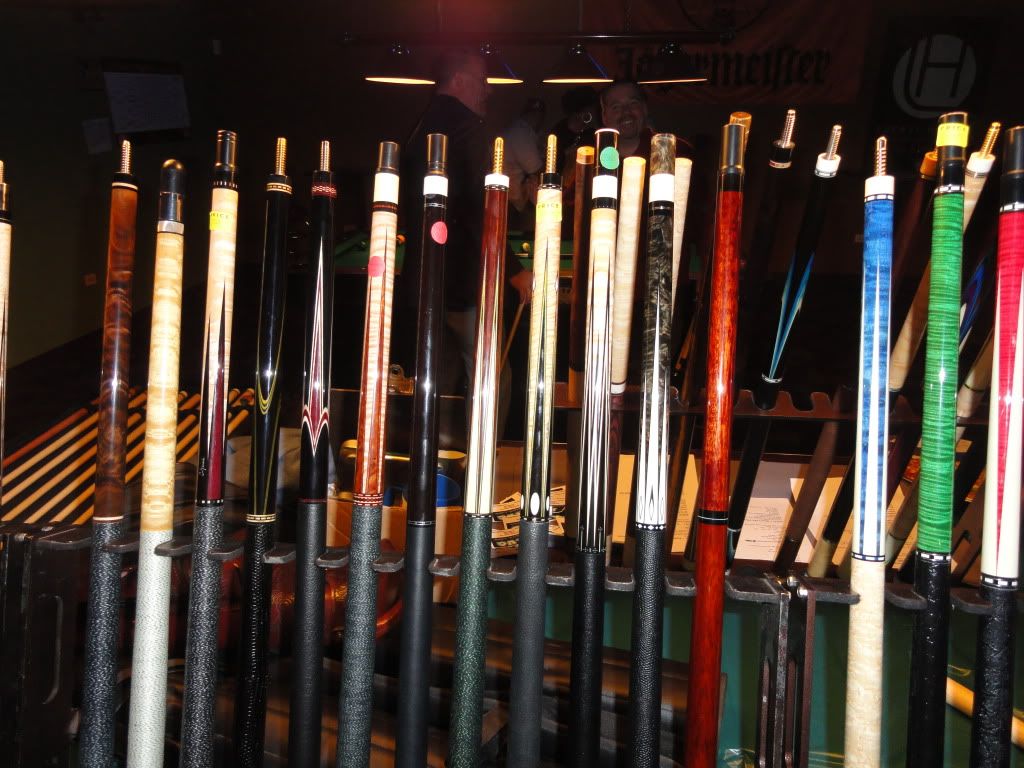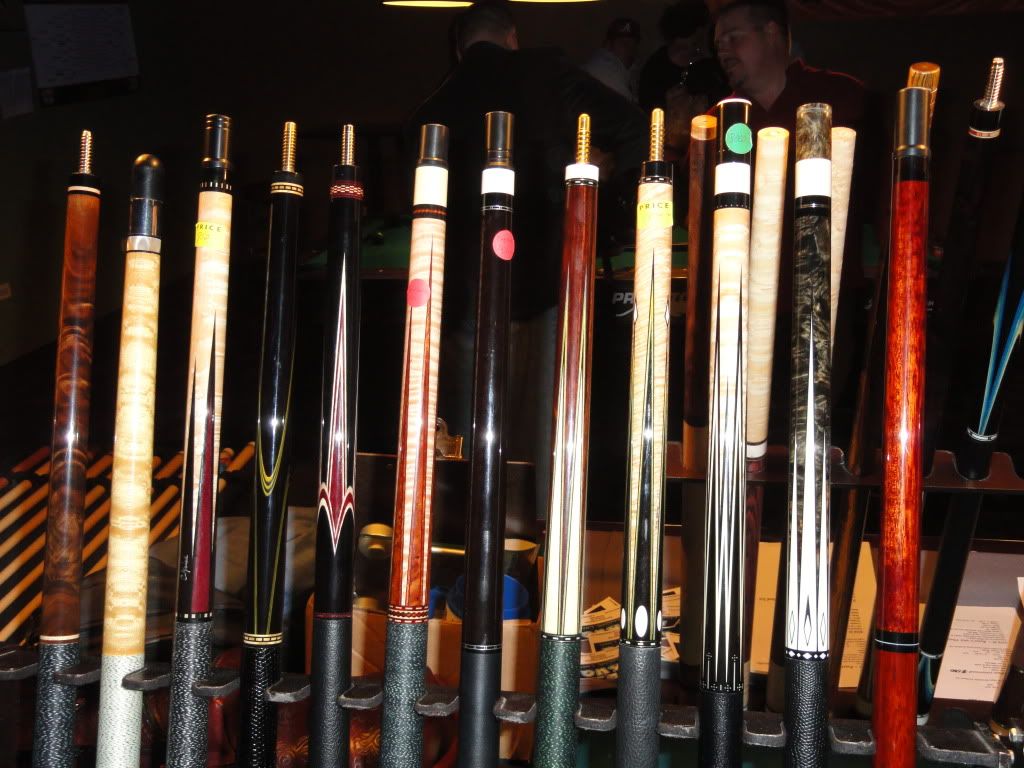 Air brushed cue. Didn't ask a price, this one of the cues peeps was talking about?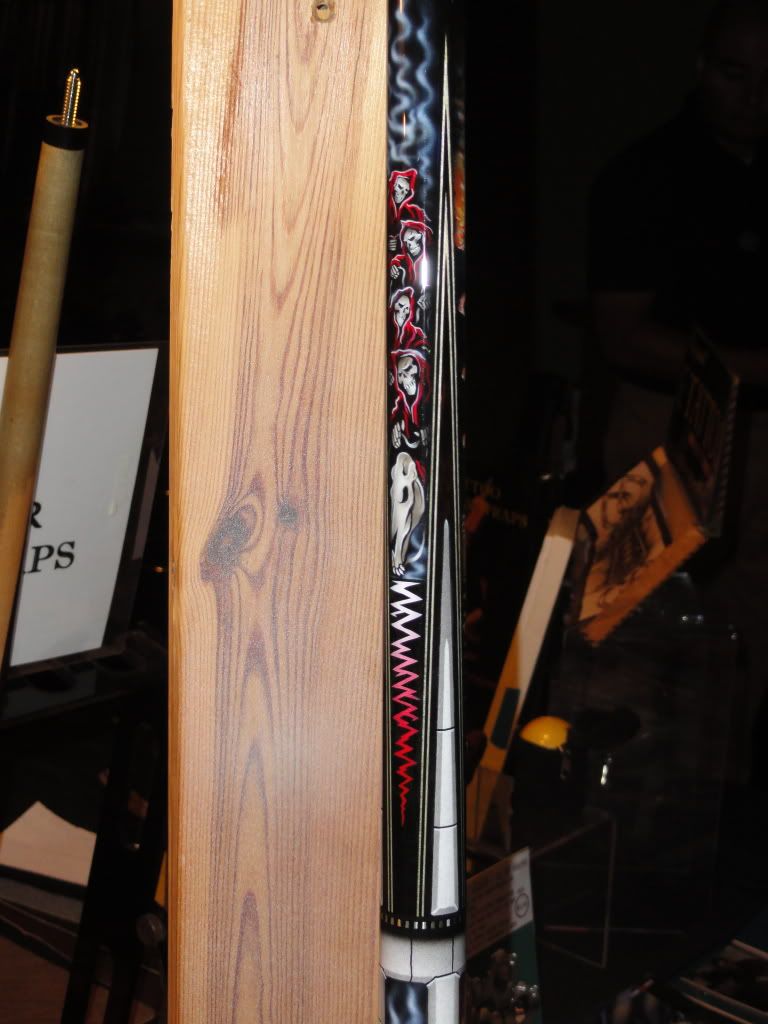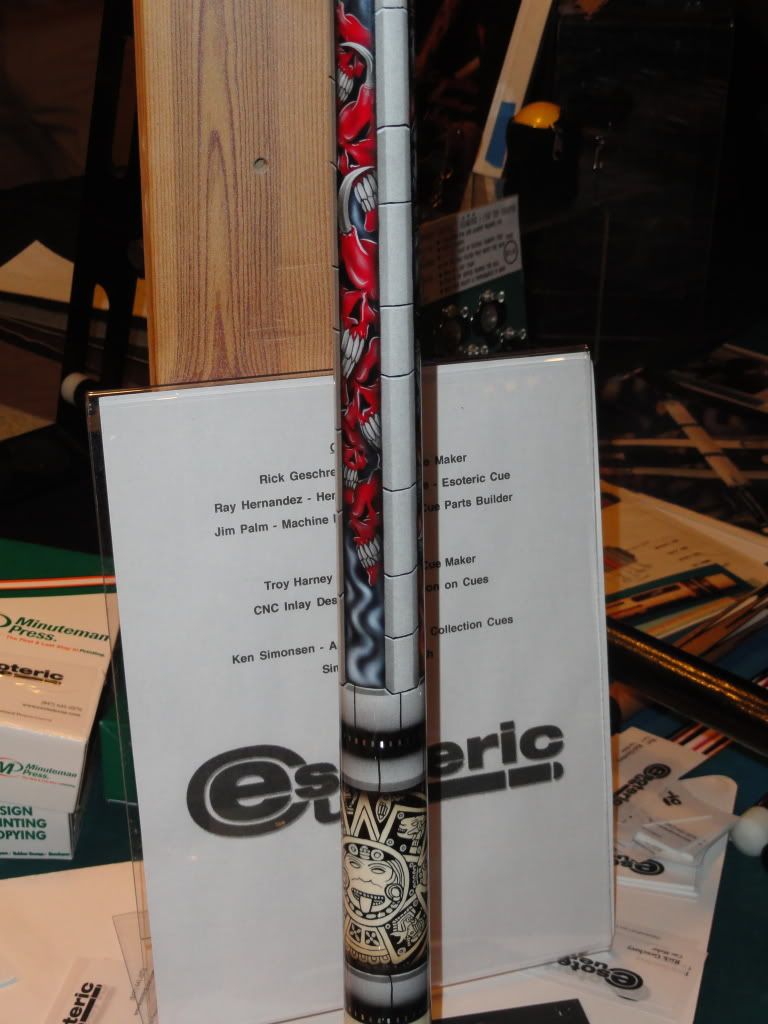 Cornerstone cues
Lots of Cog's at the show. Scattered all over the place.
Lot of JW also, think its one on top.
Only seen a few SW. But there were 2 big ones.
Cornerstone
Cornerstone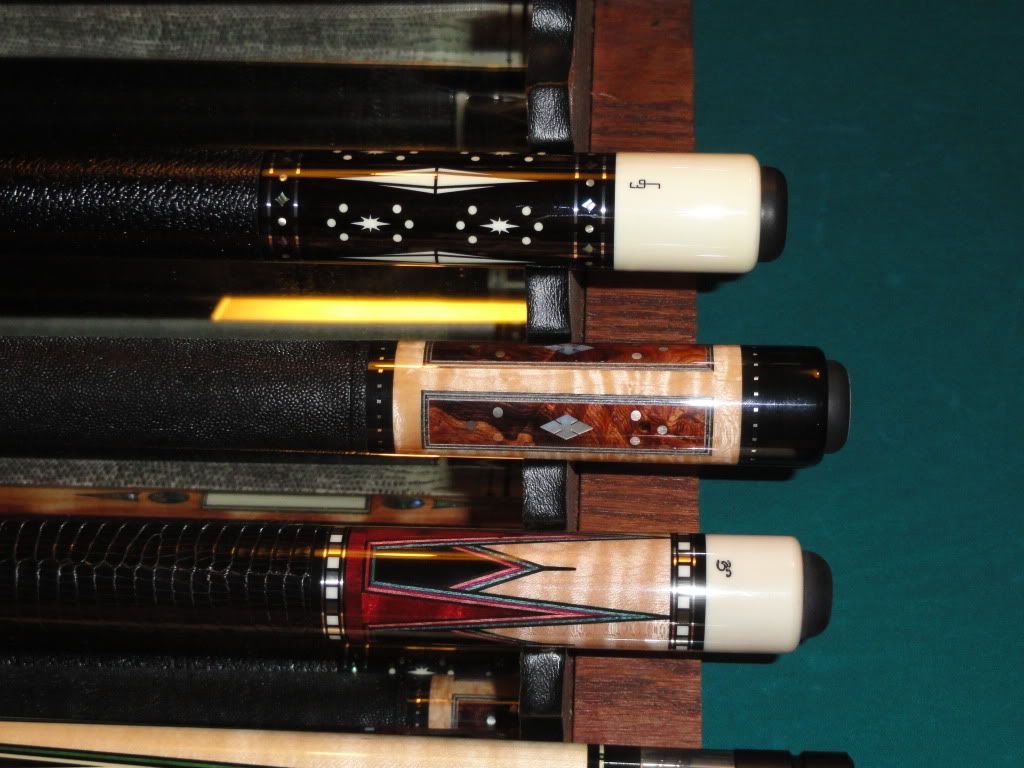 Cornerstone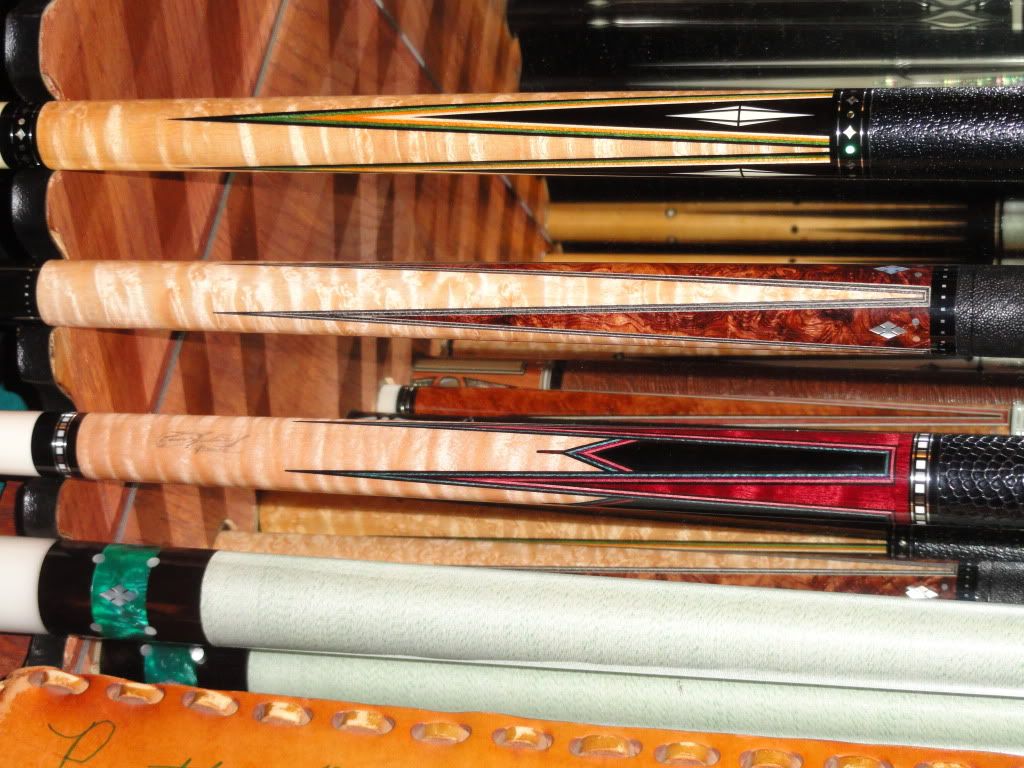 Cornerstone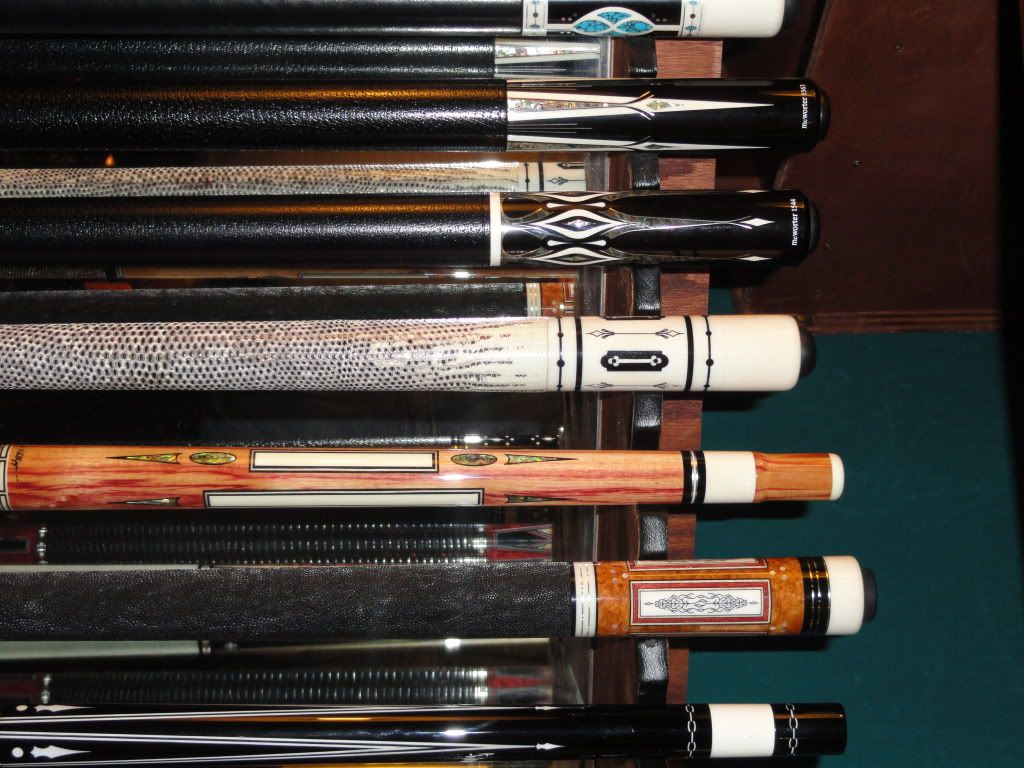 Cornerstone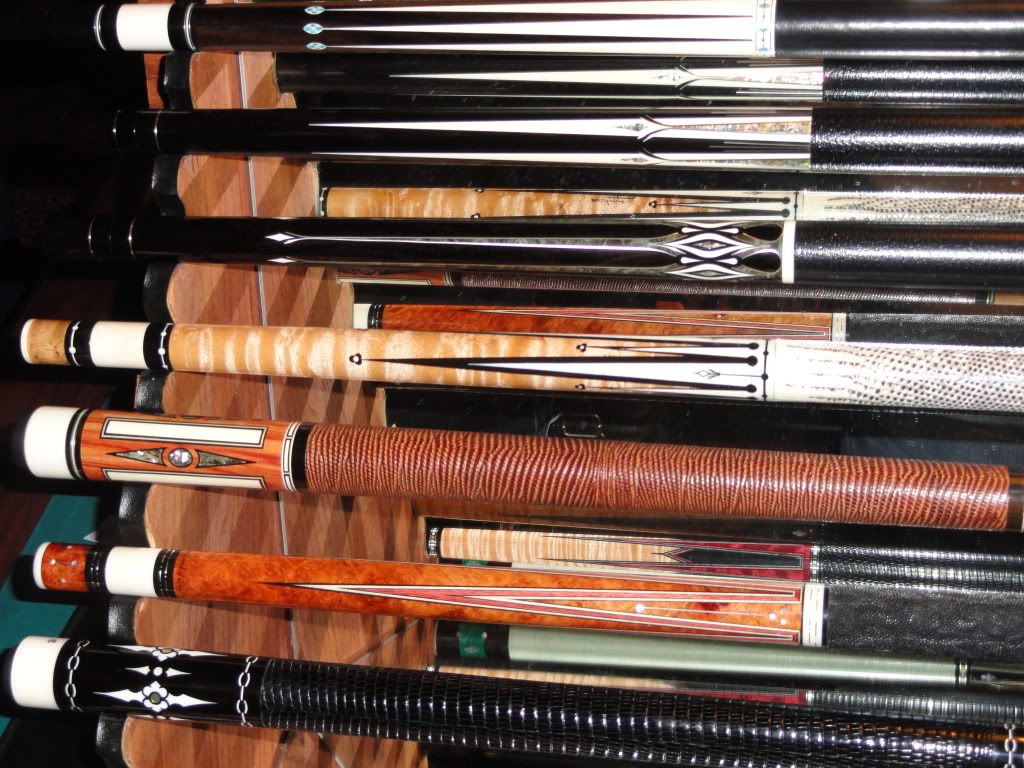 Cornerstone
Cornerstone
Love this BB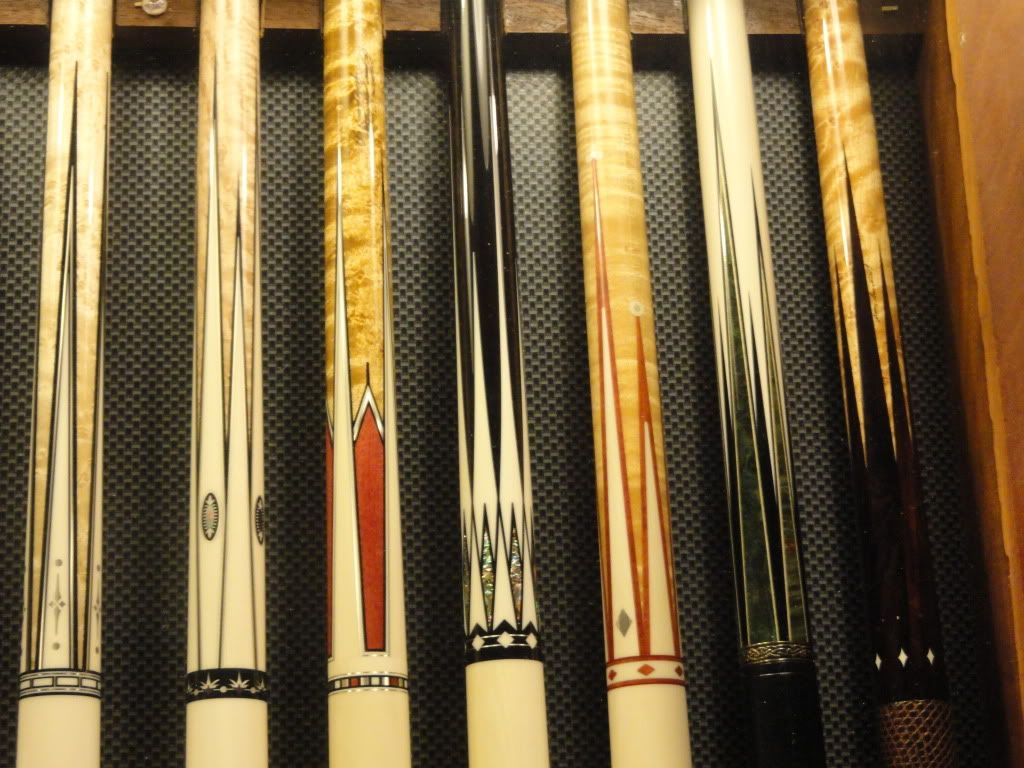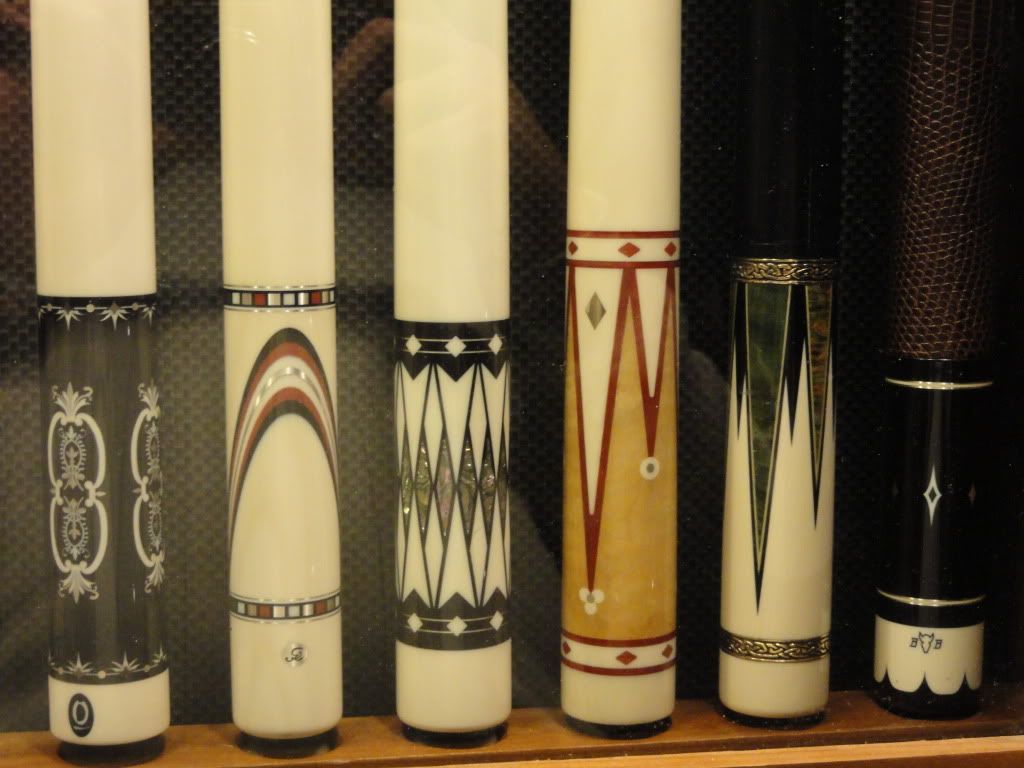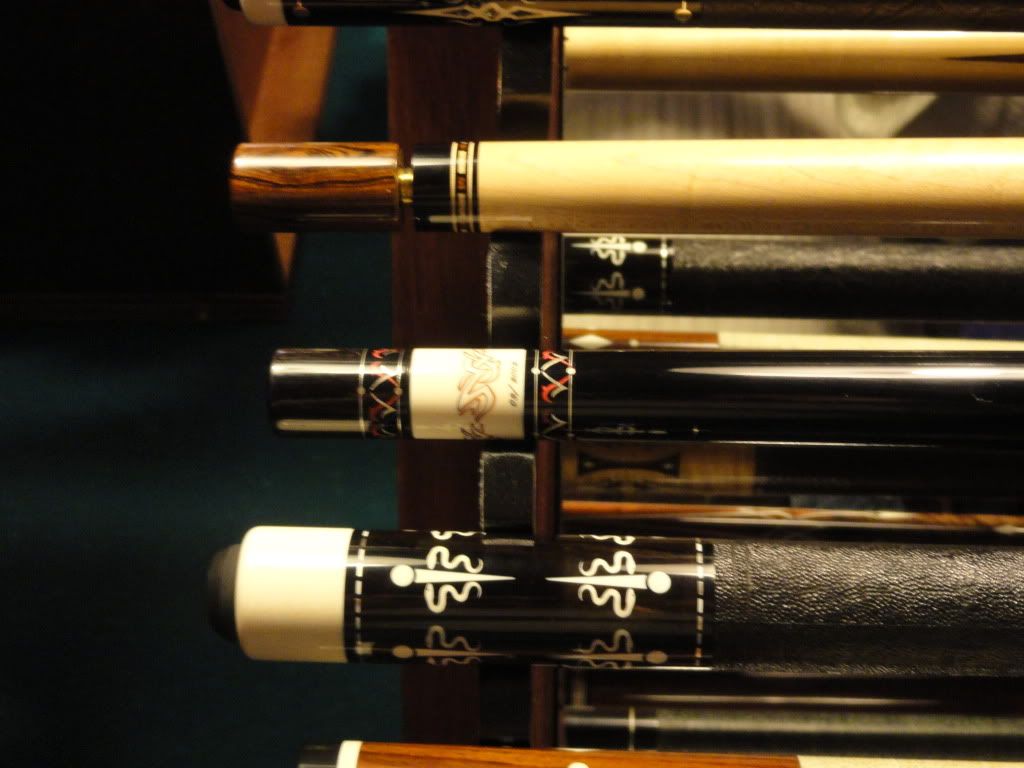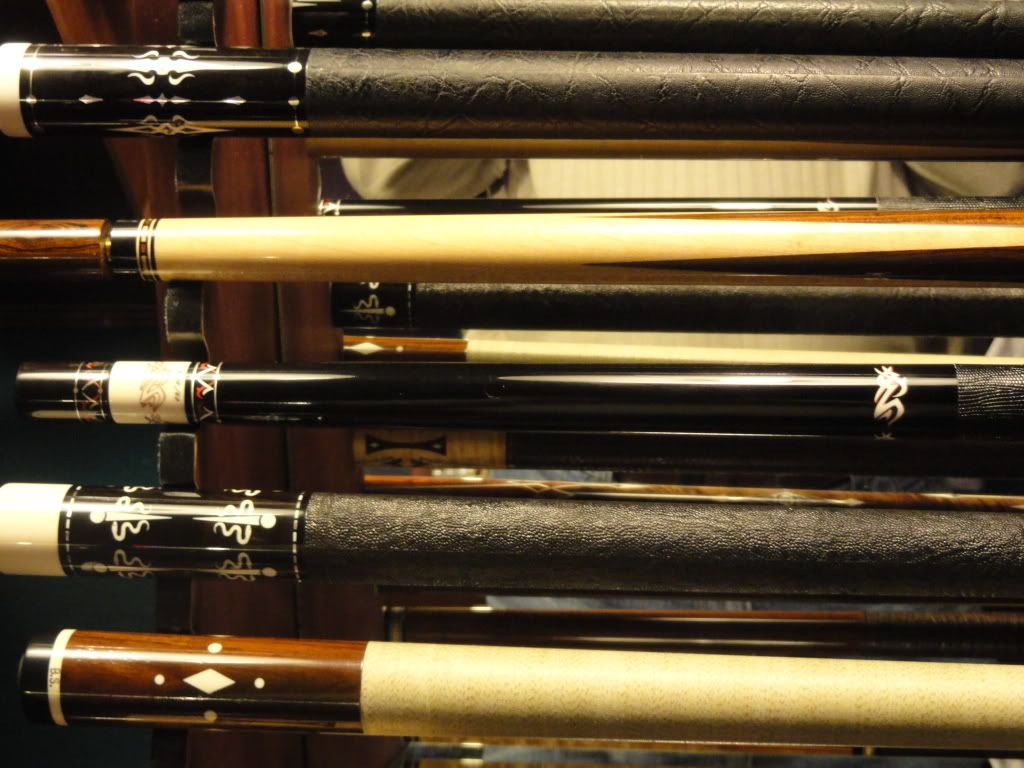 Darrin Hill cues ------- He had one on his site I wanted to see. Sold before I got there.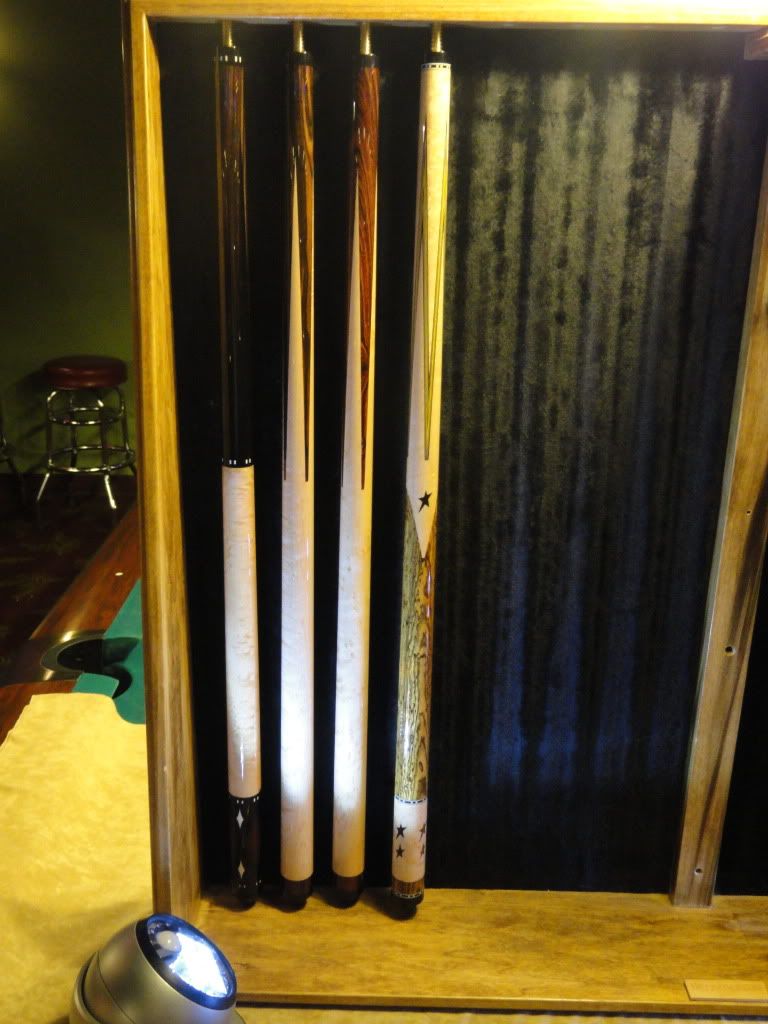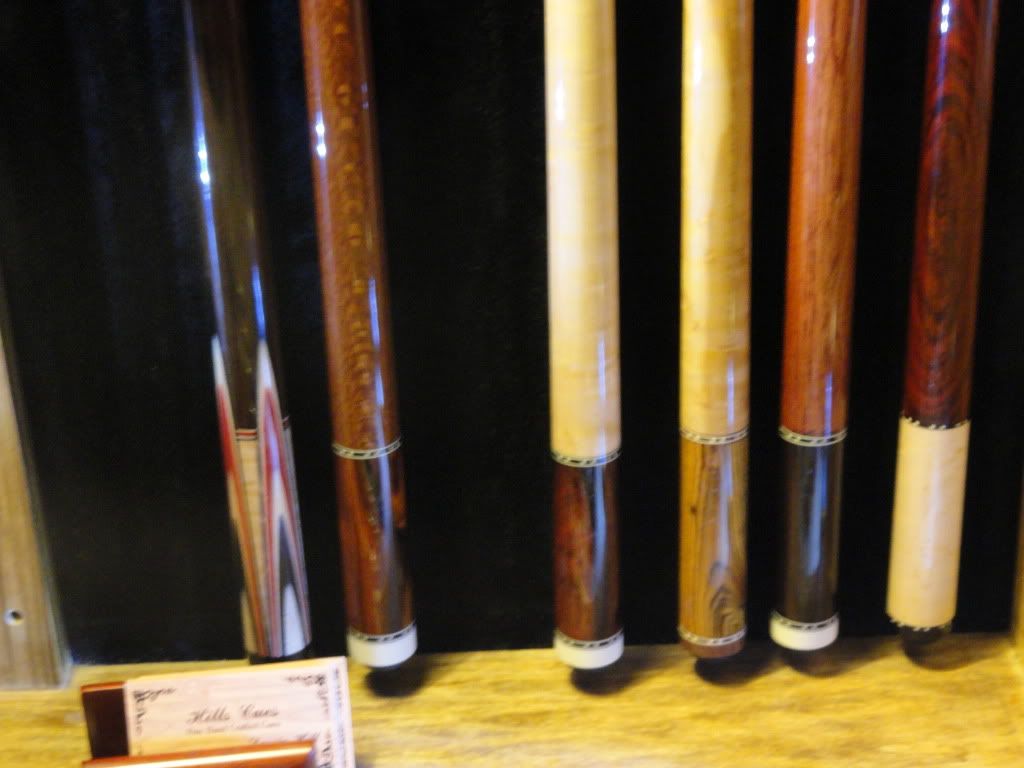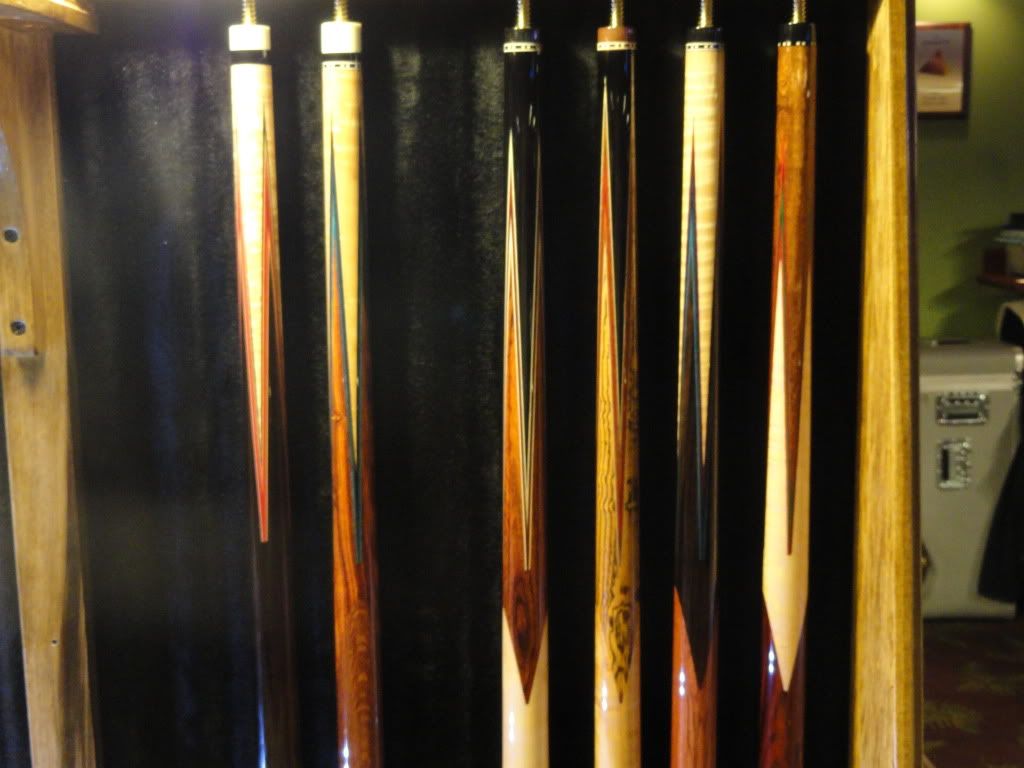 Dont recall, think owner was Stan Haines. What a sweet Haley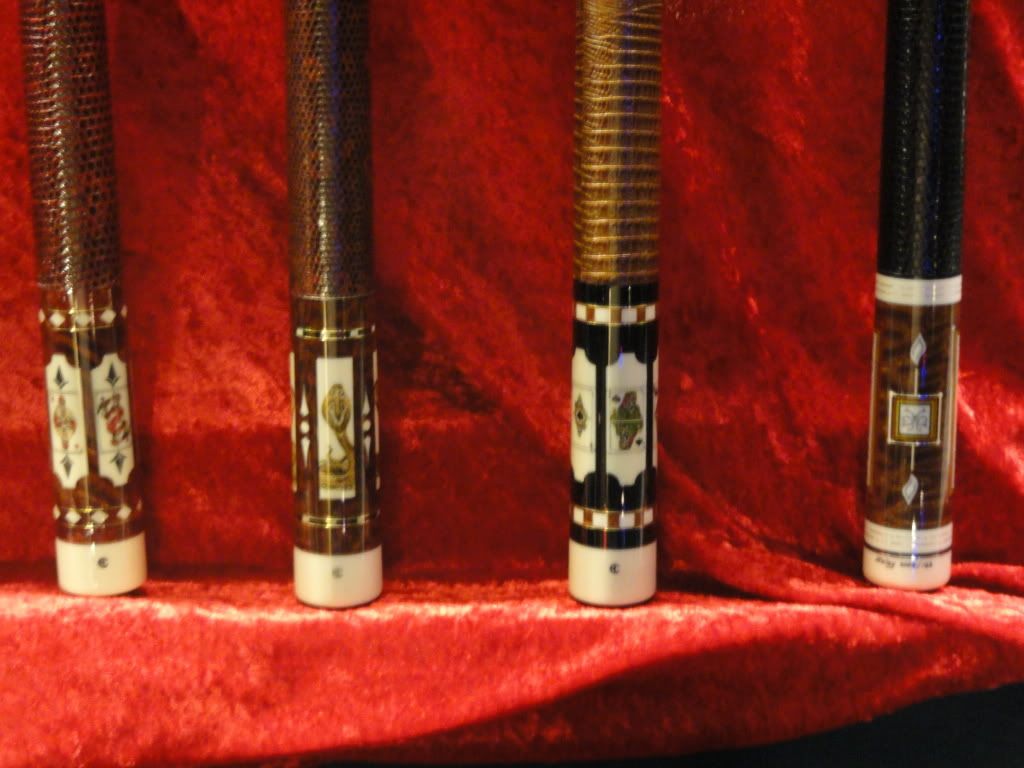 JW, Mazino, Manzino, Hercek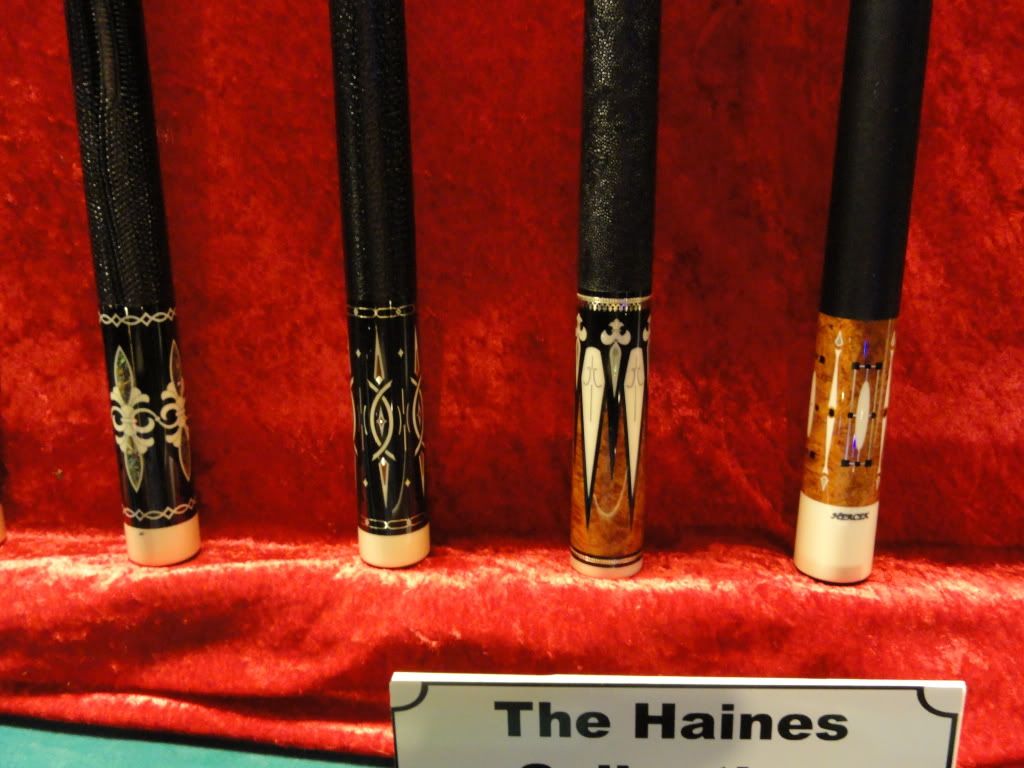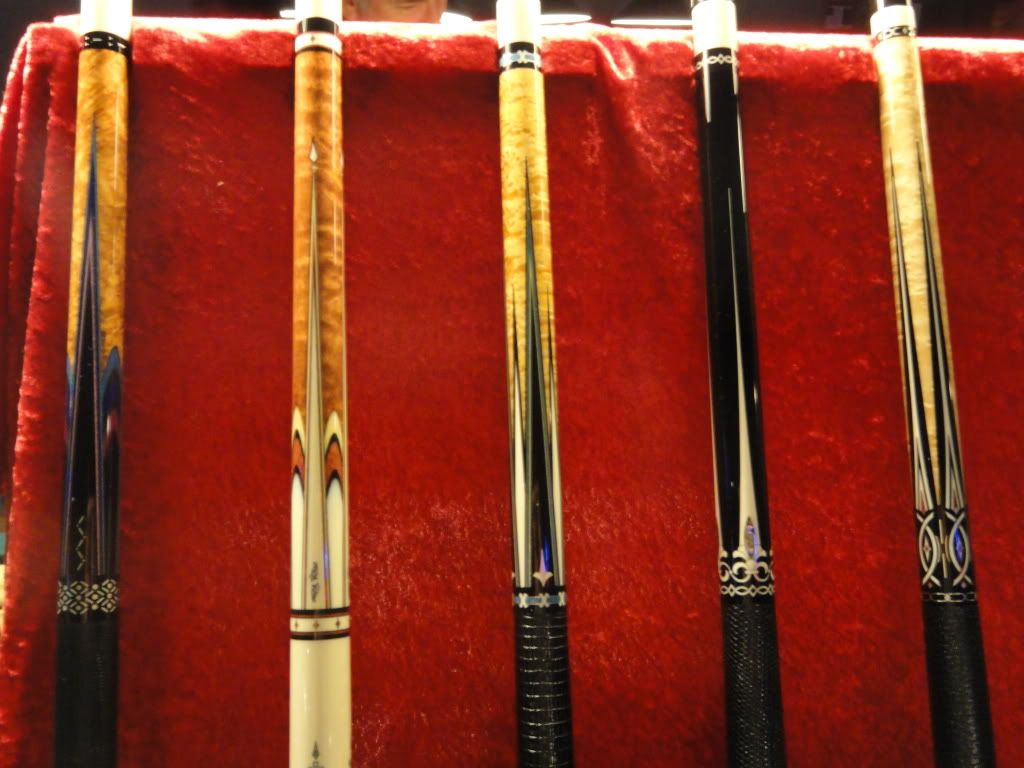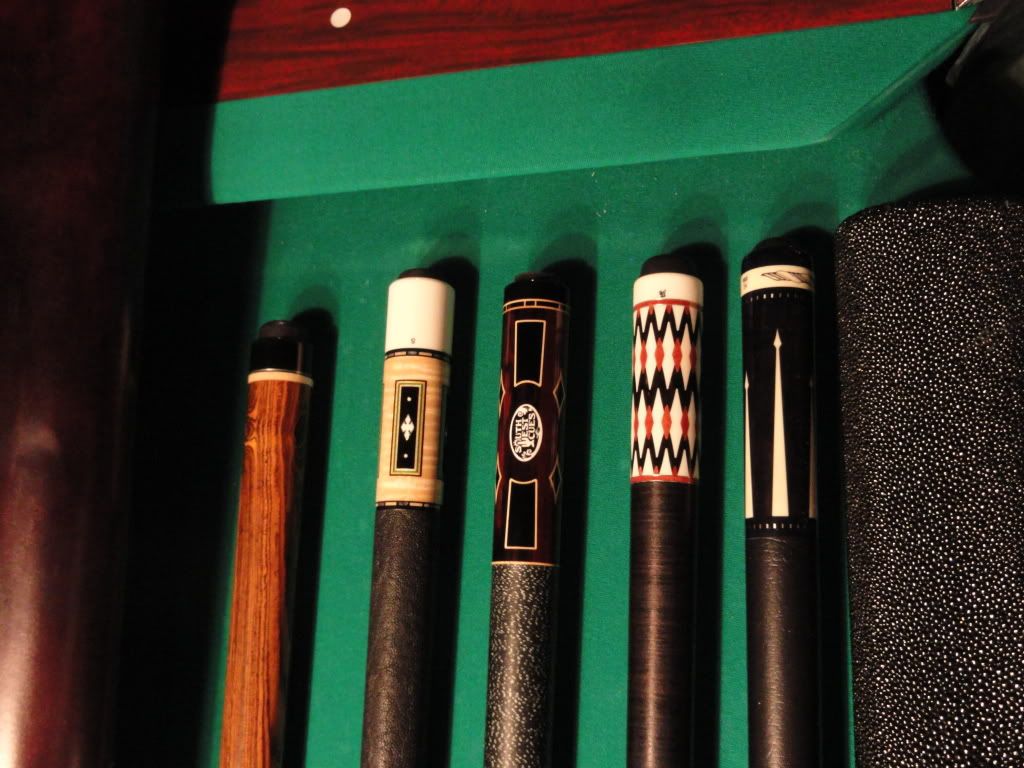 If you know where this Stingray case is, dont tell me. Had I took my Cog in, I prolly would have walked out with this.
Blurry Szams, sorry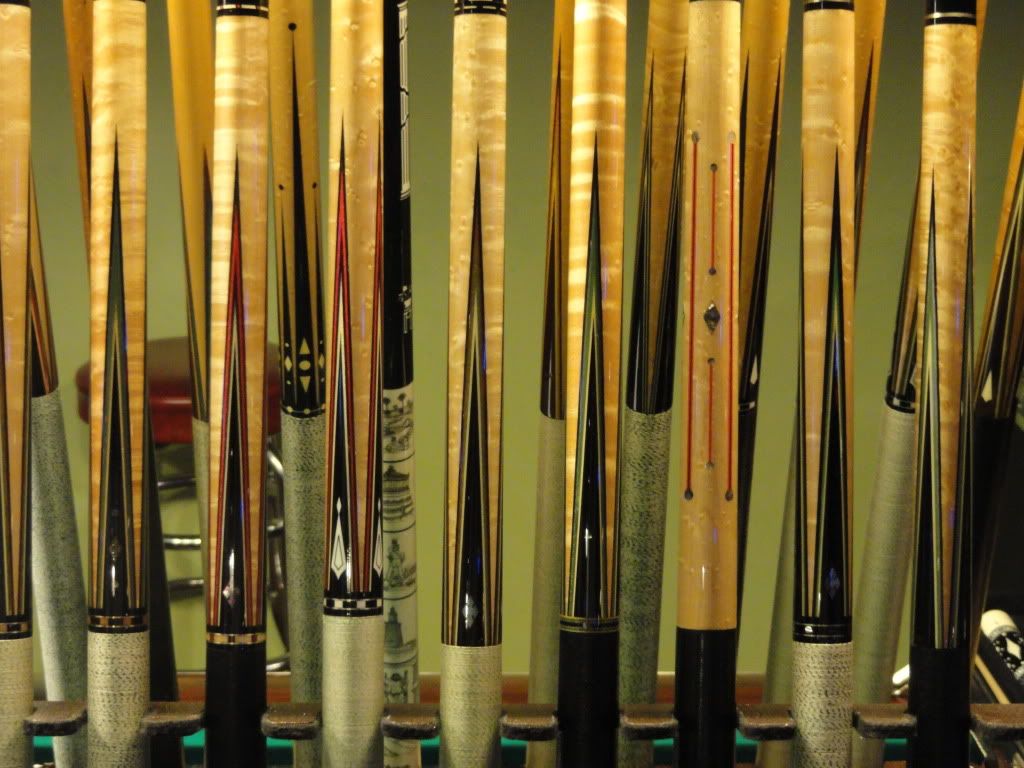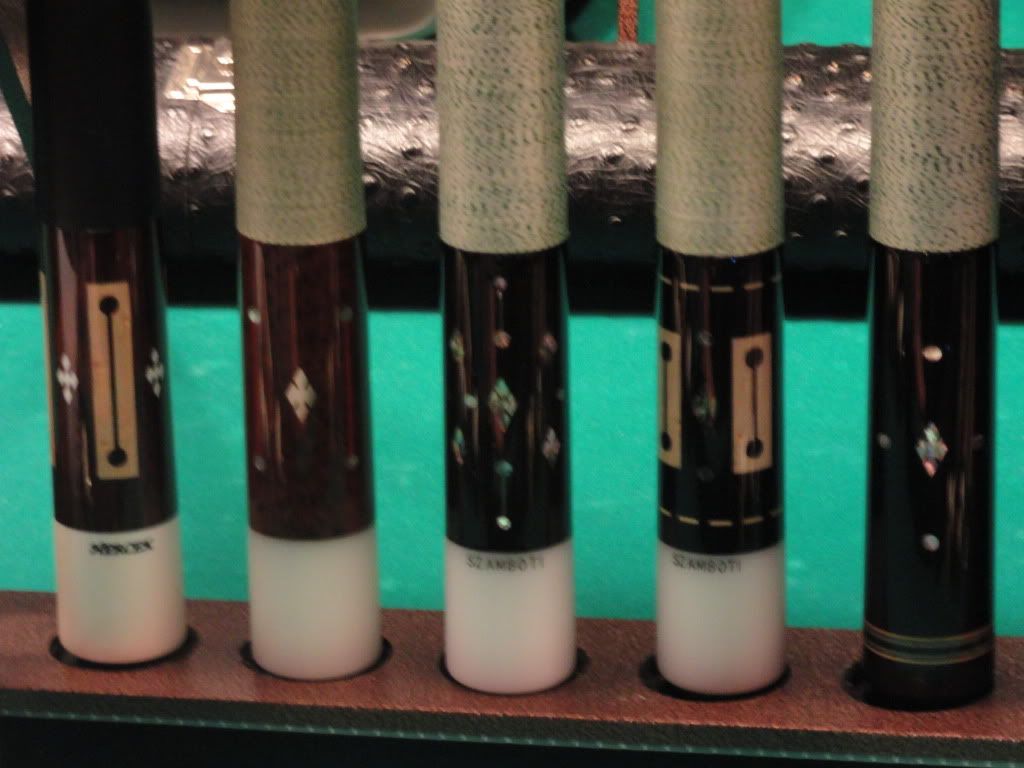 vinniebabarooch,, dang this guy got some goods.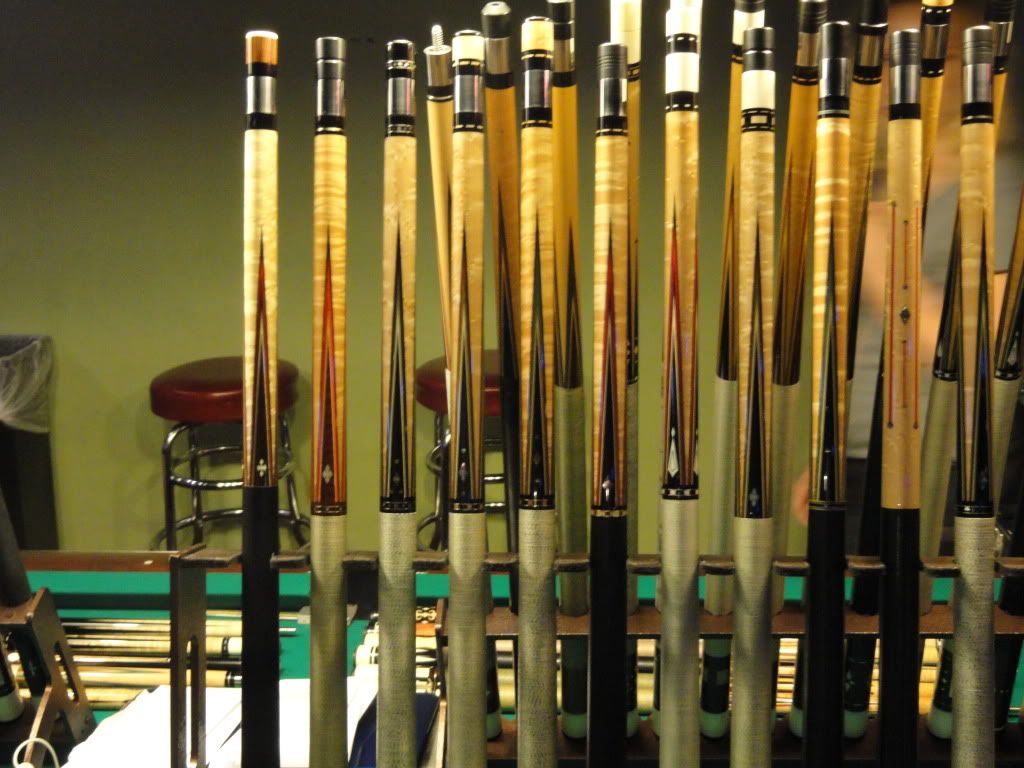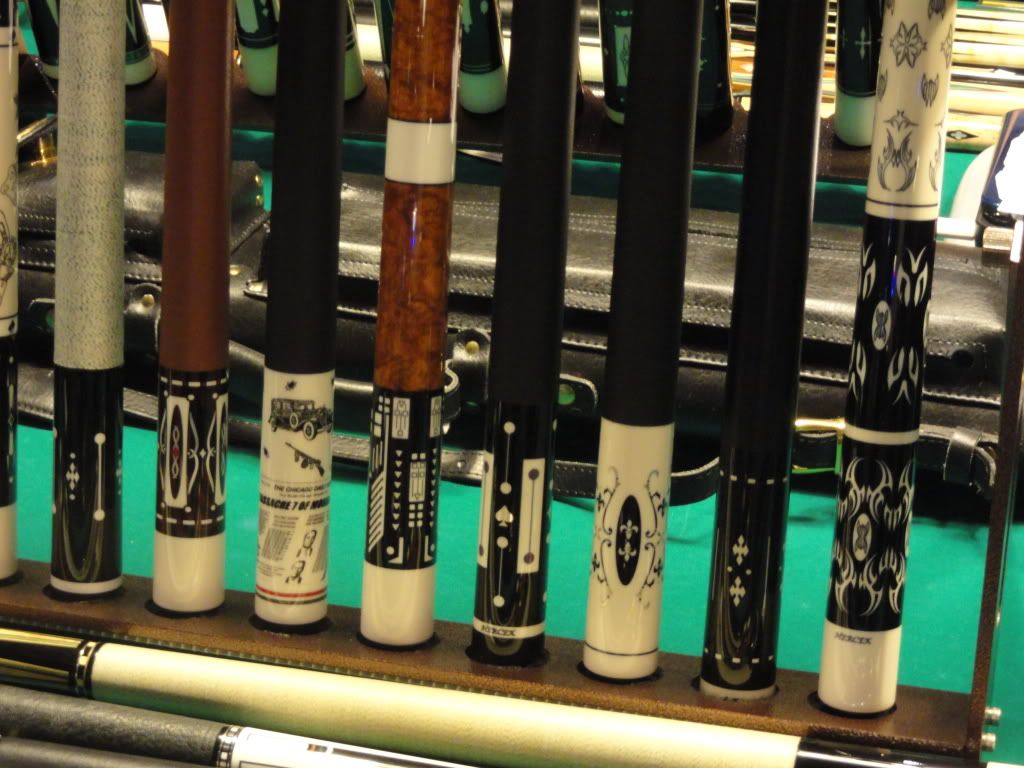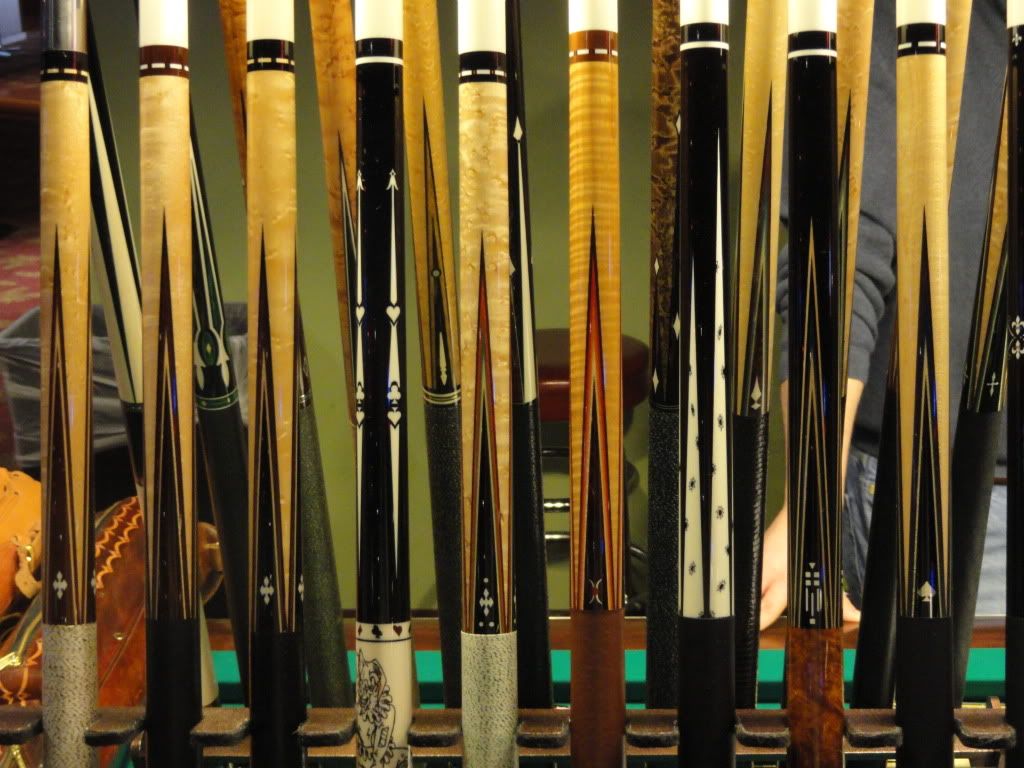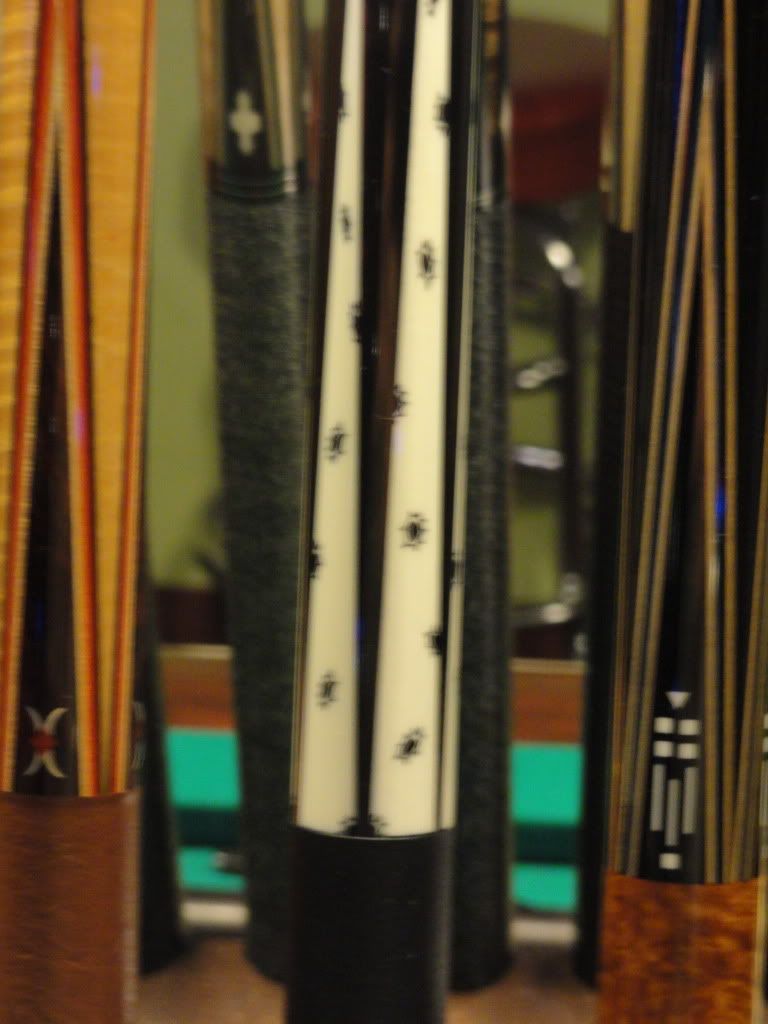 Don Sherman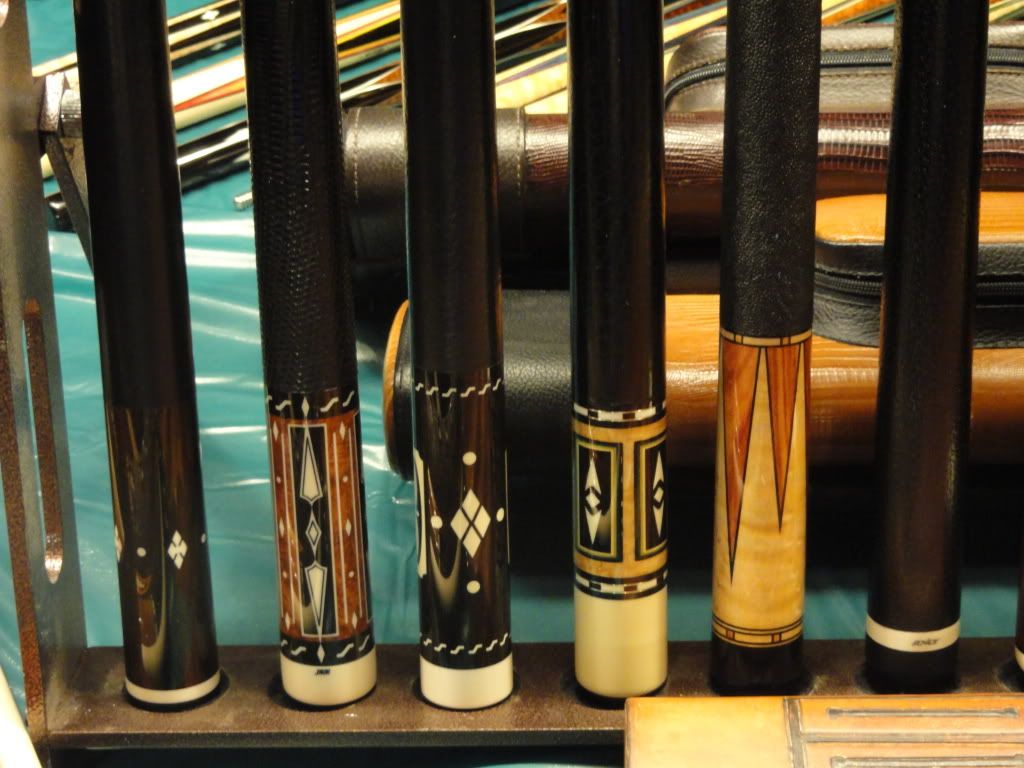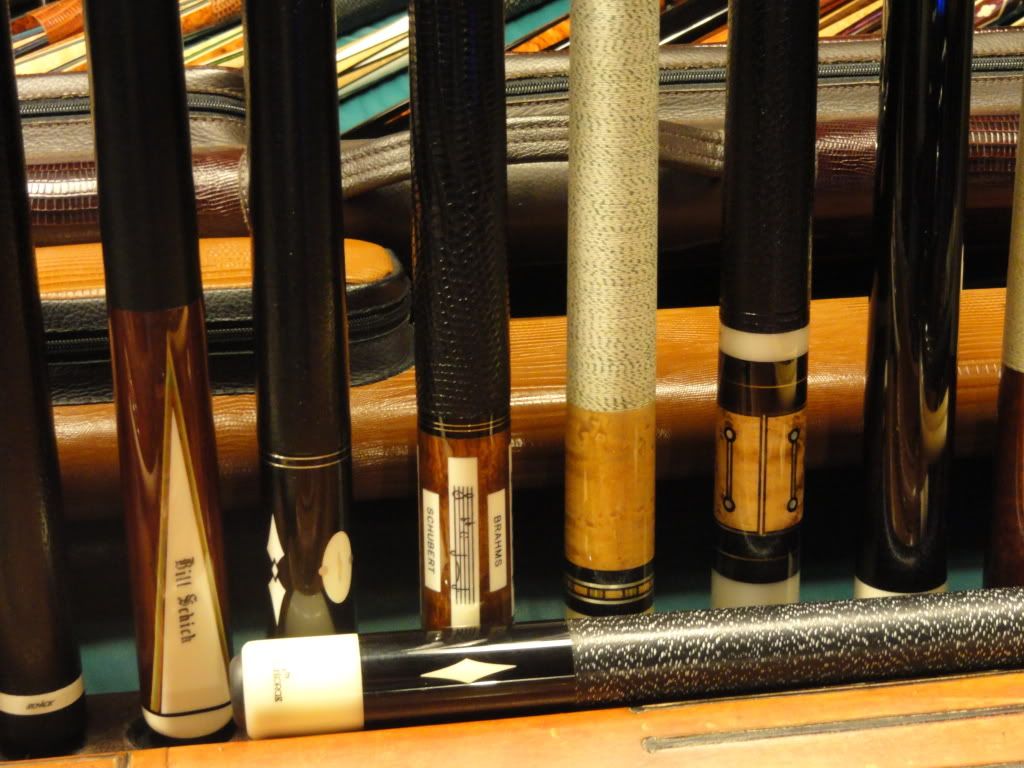 Worminator ----- new2youqs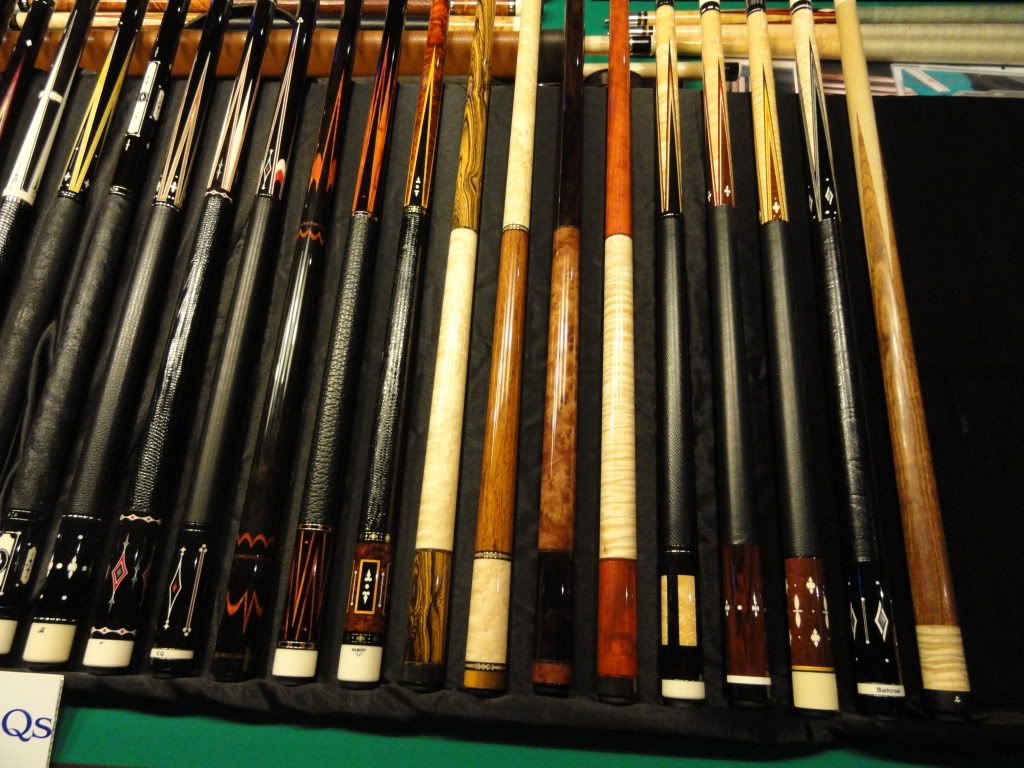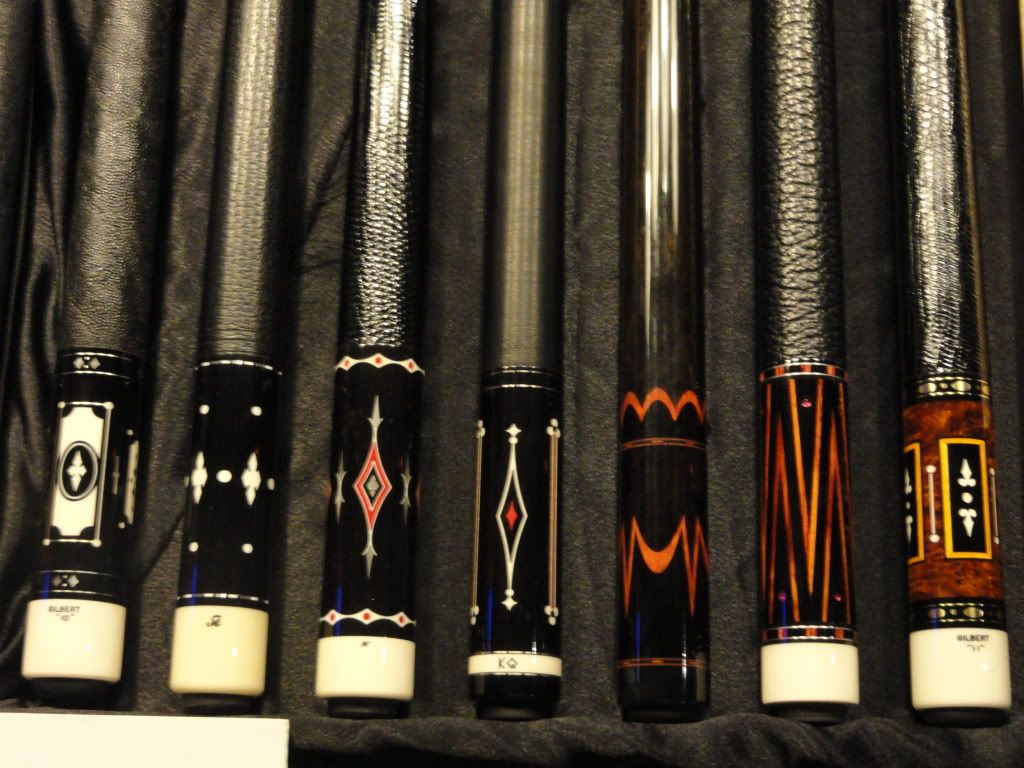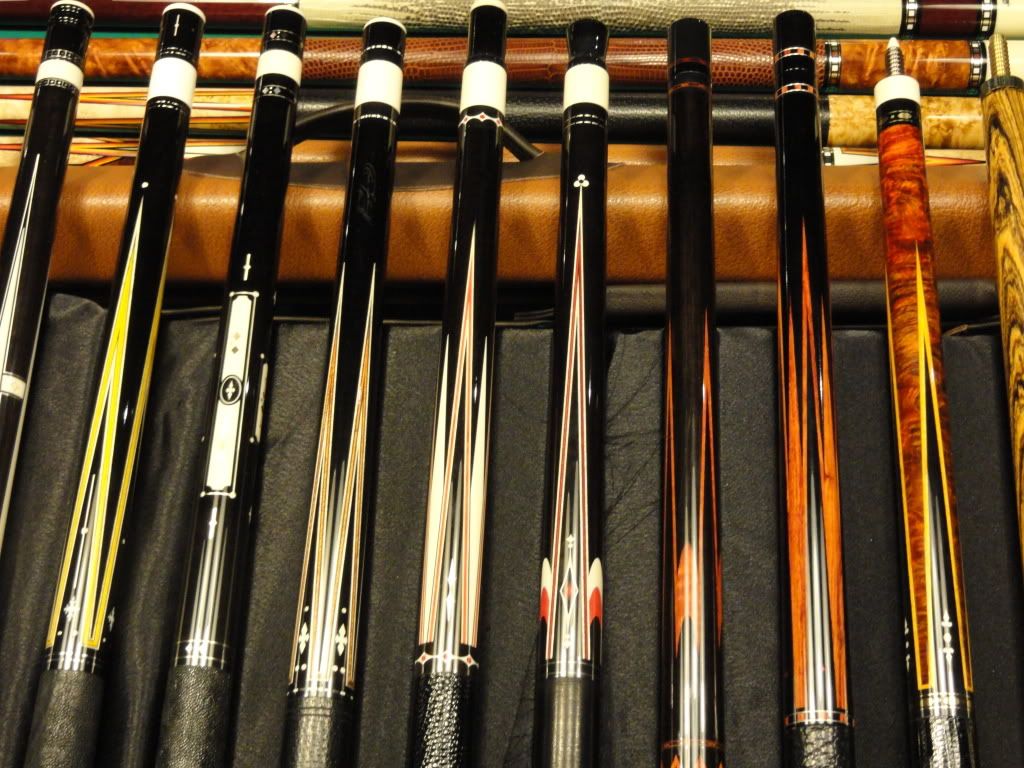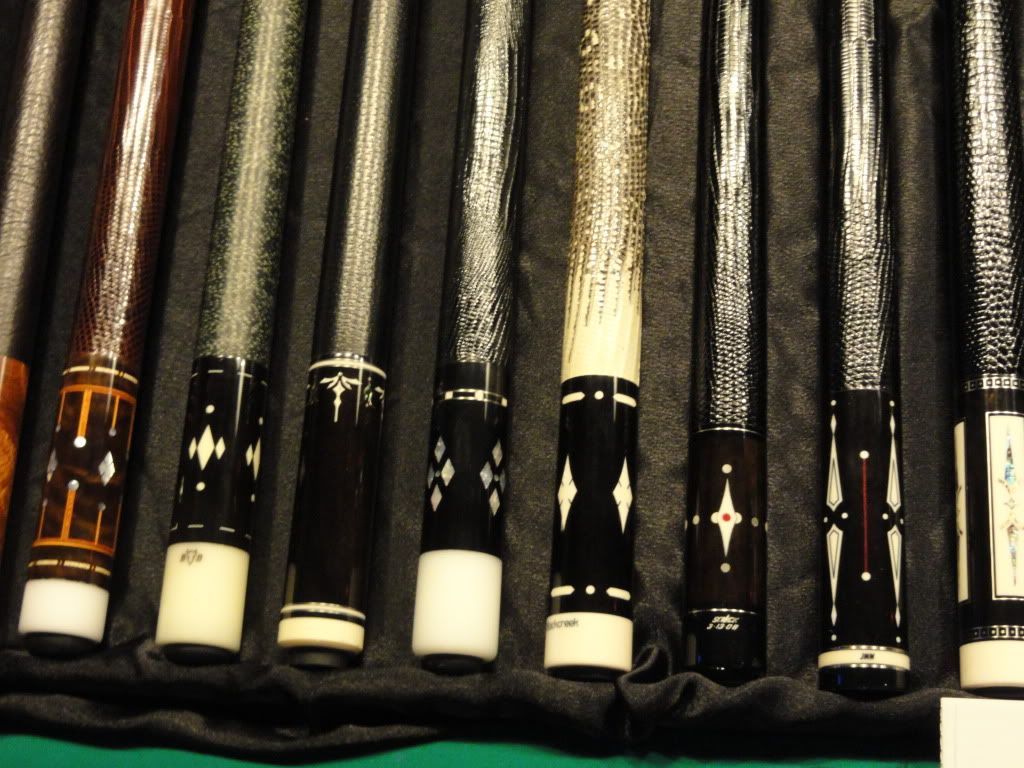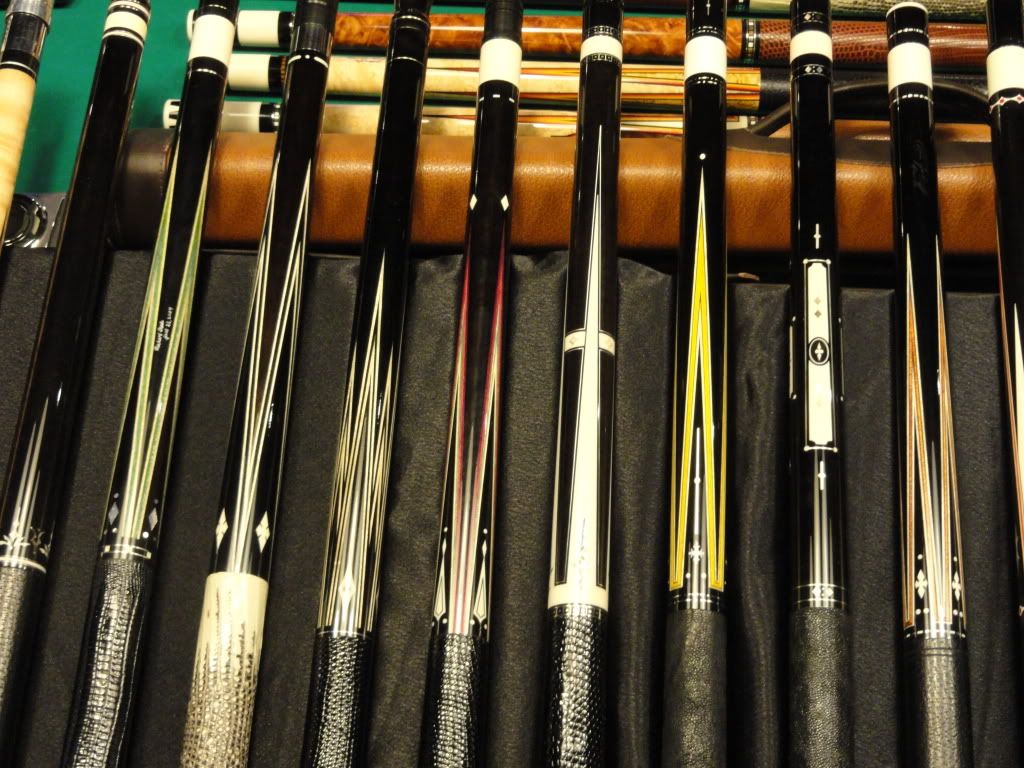 Keith Walton cues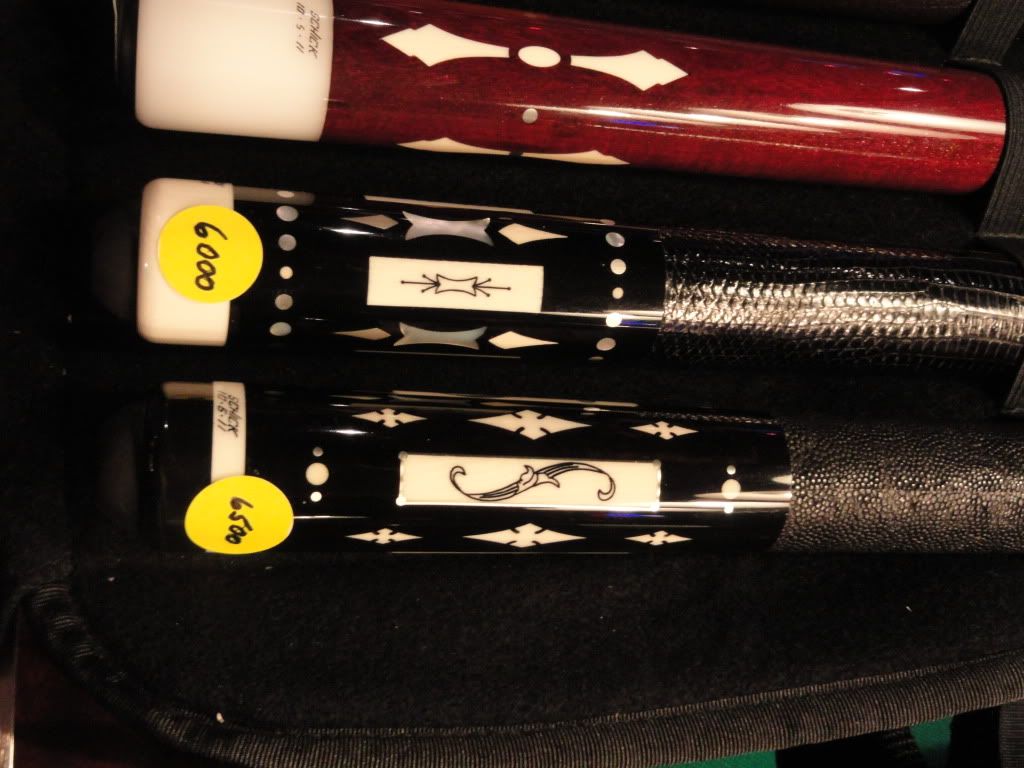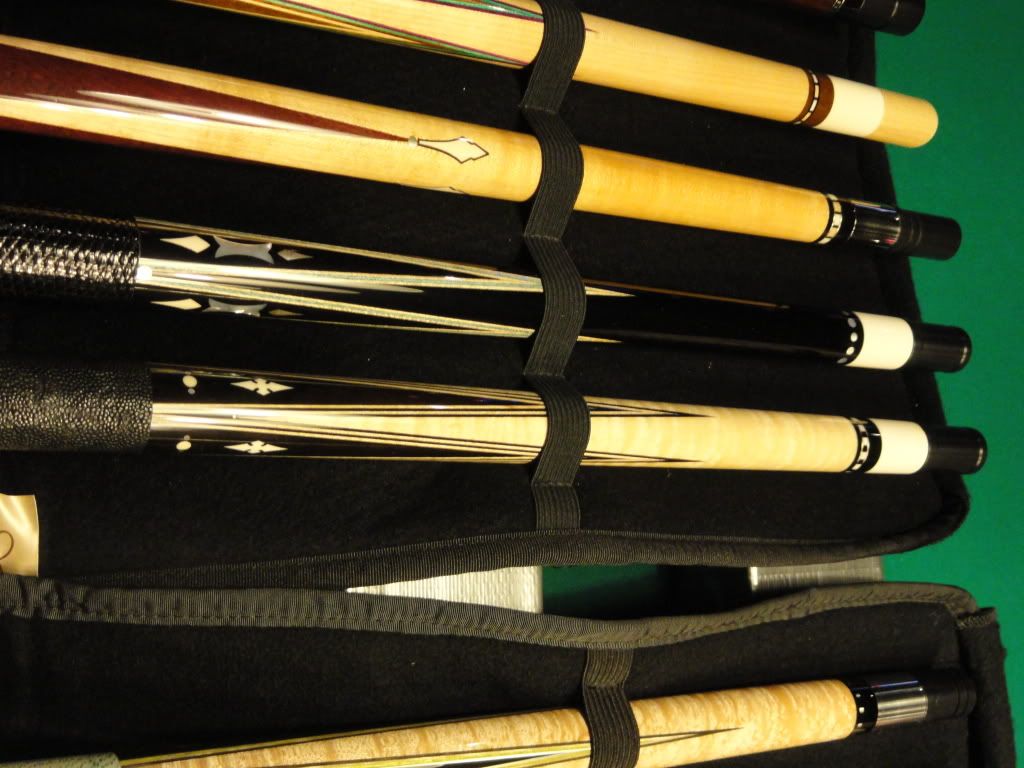 Little Kenny's ------ best selection of Schicks. And several Szam