Mike and I go way back and when my daughter had her baptism Mike decided on making this great cue for her as a gift. Thanks again Mike for being such a great friend!!
The cue measures 34" with a 3/8-10 pin and a custom Porper case, all white is ivory!!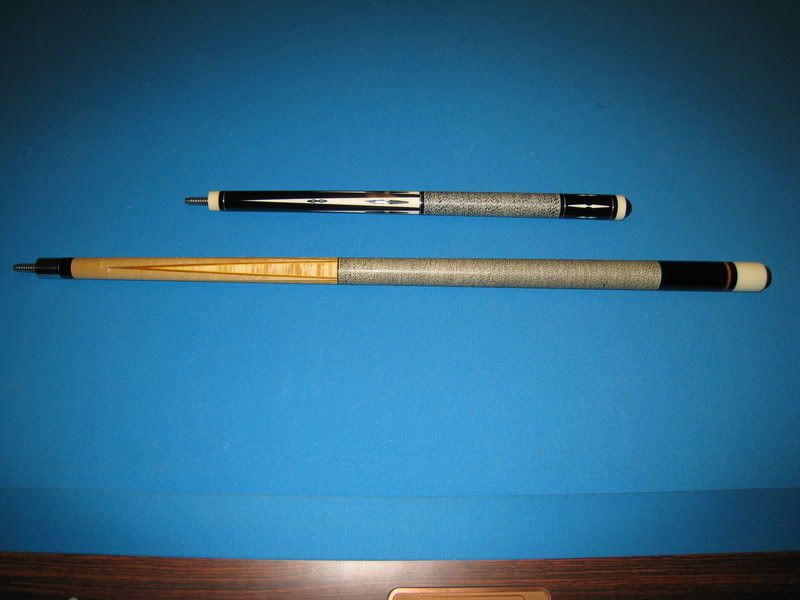 And here's John admiring Mike's craftsmanship
come on John, George is waiting for his........