Coring is a term being used more frequently in the world of cuemaking. Coring is simply drilling a hole through the forearm or handle of a cue and gluing another piece of wood inside. Straight grain maple or a laminated maple are the most popular cores. Why would you want to do this? well there are several reasons.
Stability: Some figured woods are not stable and strong so a core is needed to make it usable.
Burls are a good example of woods that need to be cored.
Weight: Some woods like ebony are very dense and coring them with a lighter wood like maple
is sometimes needed if the customer wants a lighter cue.
Consistency: Some cuemakers core all their cues in a effort to make them consistent. Since
the core makes up the majority of the forearm the outer wood becomes more decoration.
Hit: Like a chef combining flavors some cuemakers are combining different cores with their
forearms to create a distinct hit and feel.
Now that you know why cues are cored lets have a look at how it is done.
The first step is to drill a starter hole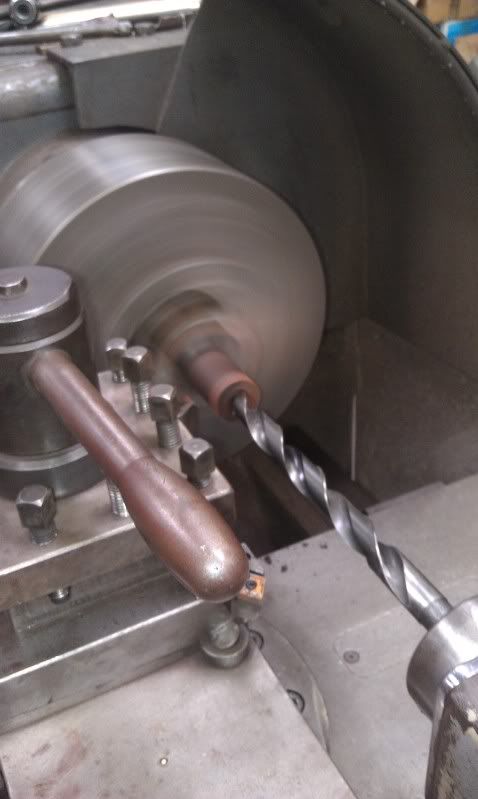 Then the hole is bored.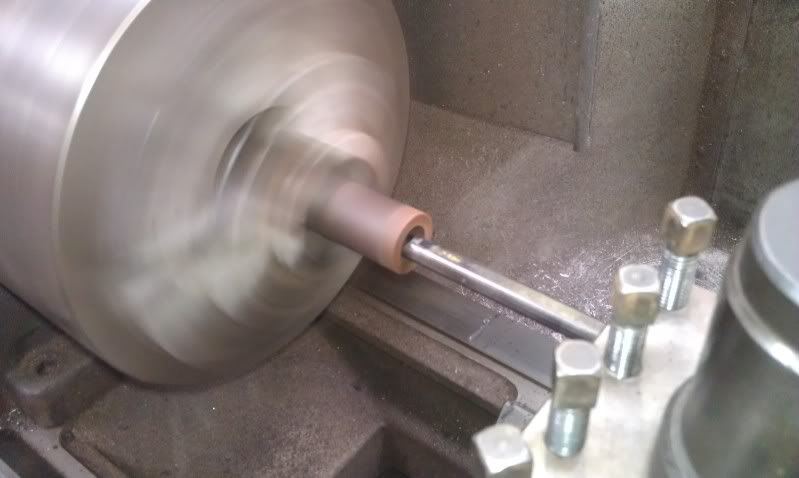 This is the gun drill used to finish the hole.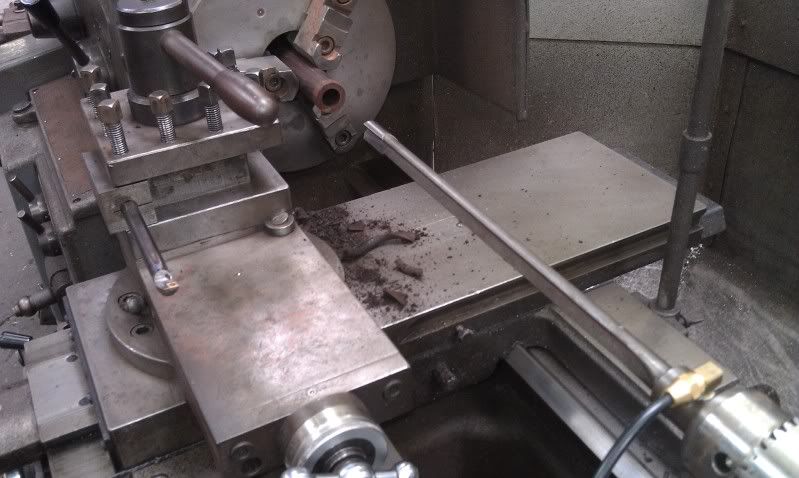 Hole being drilled all the way through the forearm.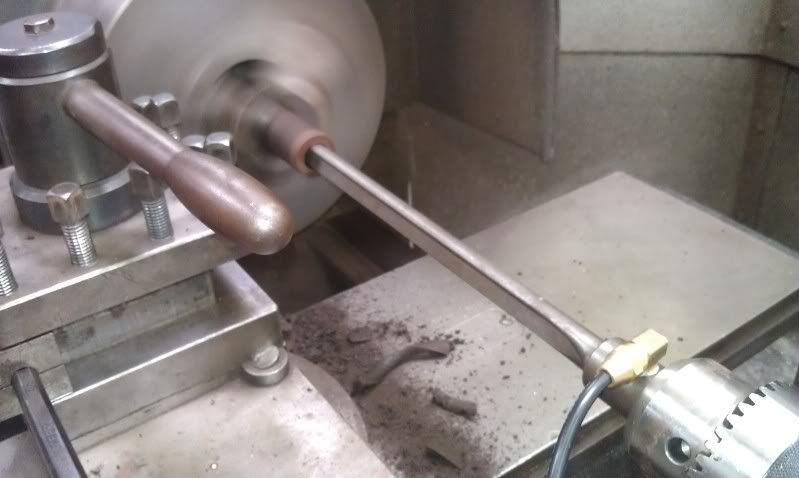 Here is the core material being turned in the lathe. This core must fit just right to insure a good glue bond.
Finished core ready to be glued.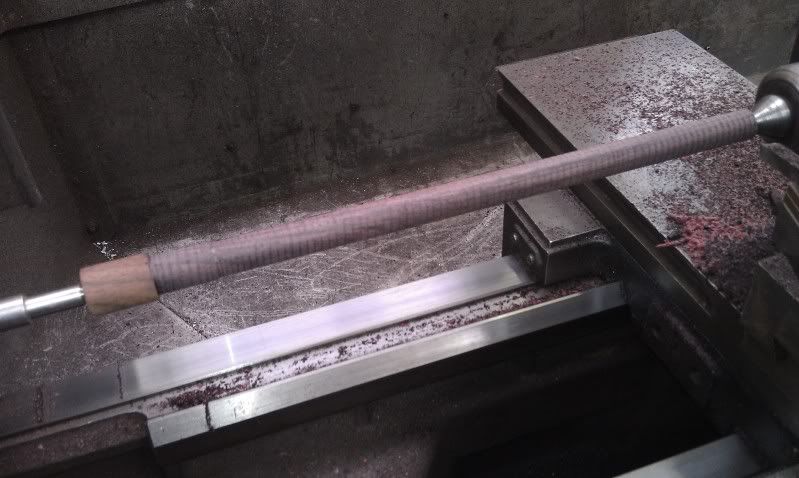 Forearms and cores waiting to be glued.
Gluing the cores into the forearms. I like to use a poly glue for this because it expands and foams up. This won't cure a bad fit but it gives me confidence that every nook and cranny has been filled and I have a good glue joint. Now that they are glued I can enjoy a cold beverage while they dry.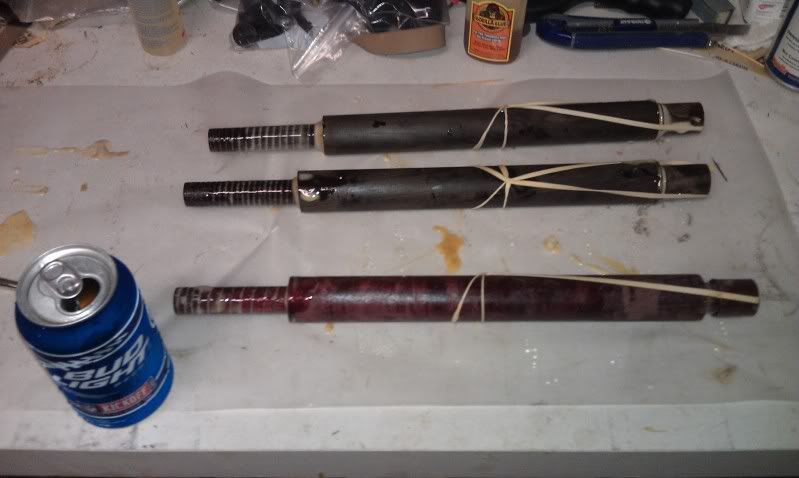 All dry and ready to be tapered and made into a cue.