Thanks to those who helped out with pictures while I was on walkabout. Here are some steps to building a short spiced forearm.
First we put out forearm wood into a fixture that will allow us to index it to cut the desired number of points.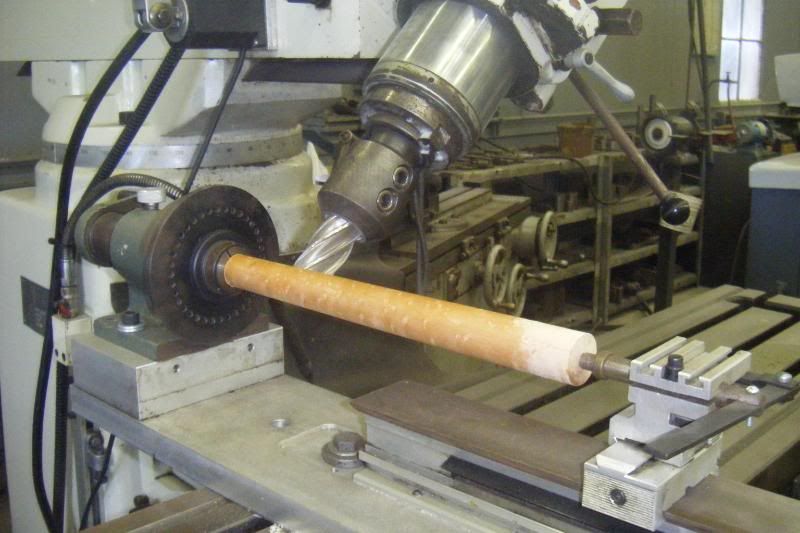 Then we cut "V's" into the forearm.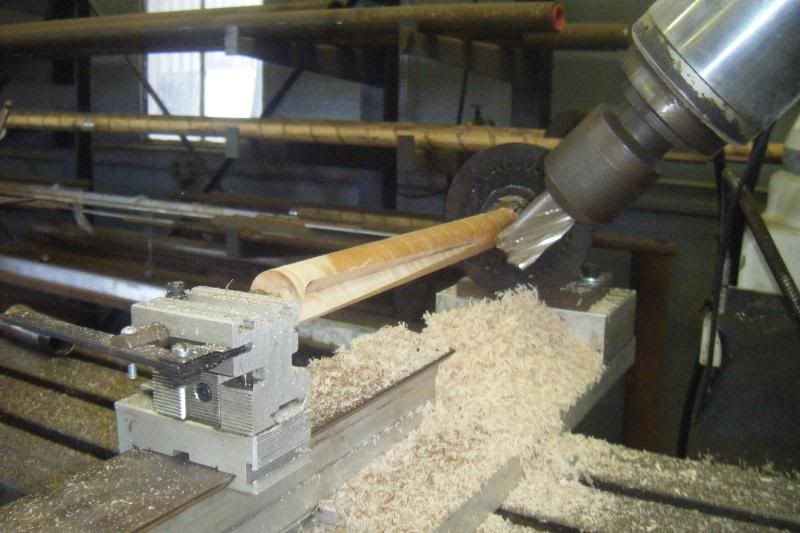 My mill had a DRO (digital read out) which makes repeating steps easy.
Once all the V's are cut we can glue in our point stock.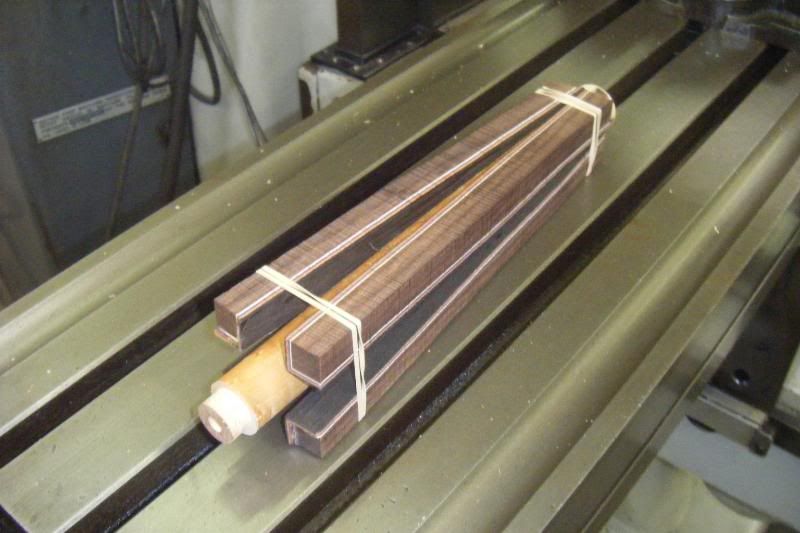 And here is the finished product ready to be joined to the handle.
If you are taking notes then write this down: In a short spiced blank
EACH POINT IS A SEPARATE PIECE OF WOOD
. Look at the end view and study it. 4 points,
4 INDIVIDUAL
pieces.