Thanks to those who helped out with pictures while I was on walkabout. Here are some steps to building a short spiced forearm.
First we put out forearm wood into a fixture that will allow us to index it to cut the desired number of points.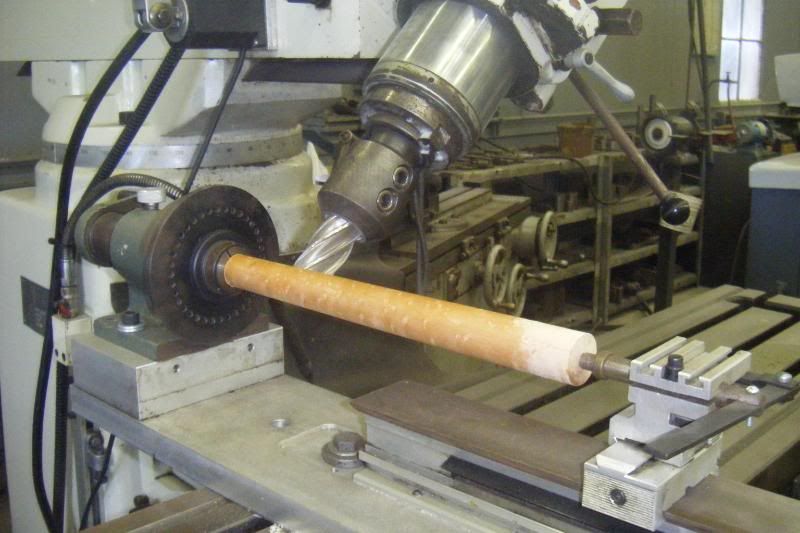 If you are taking notes then write this down: In a short spiced blank
EACH POINT IS A SEPARATE PIECE OF WOOD
. Look at the end view and study it. 4 points,
4 INDIVIDUAL
pieces.
Nice to see you found a good use for the little machine.