My first custom from Pete.It has black , orange , lime green , natural veneers the barbell has lime green center w/ orange on each side! The dirty couch adds a nice contrast to the new cue?
That case is an Engles Black Bull Shark it was VERY hard to find!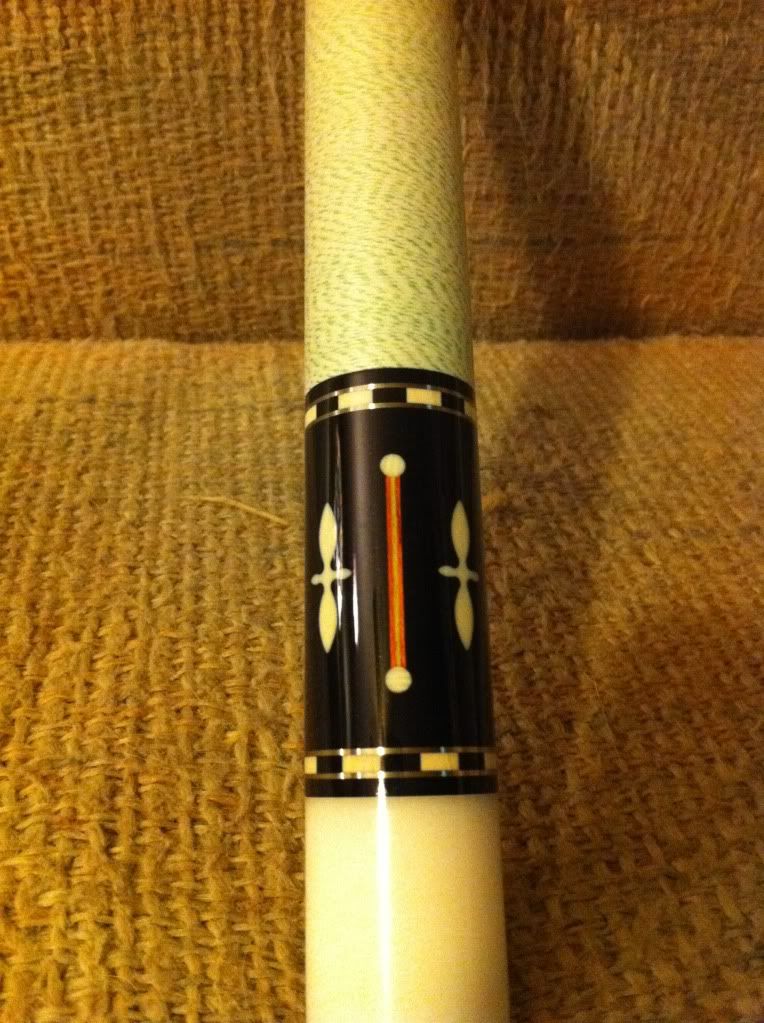 Altons Caps came out PERFECT!