I don't know if you are supposed to post only caps but these caps of Altons are as nice as the cues they are on so here they are! When I get my Cannon T3 next week I will post the cues they are on! 33 cues it will take a while... For now the caps..
Rare Stacked Veneer Tascarella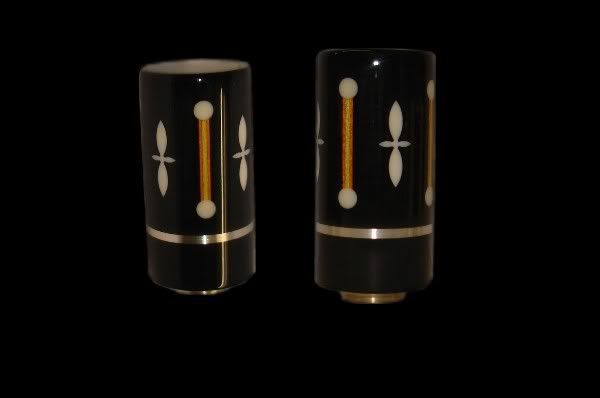 Propeller and Barbell Tascarella my favorite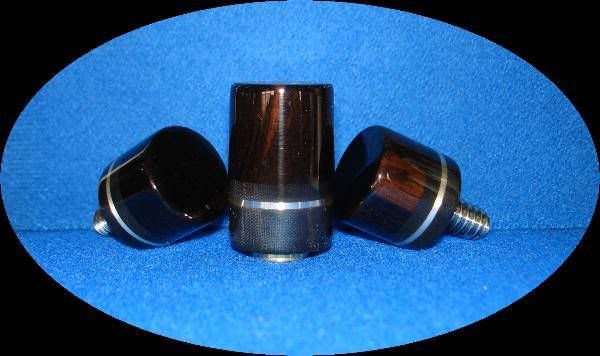 Barry Szamboti
Barry Szamboti
Tascarella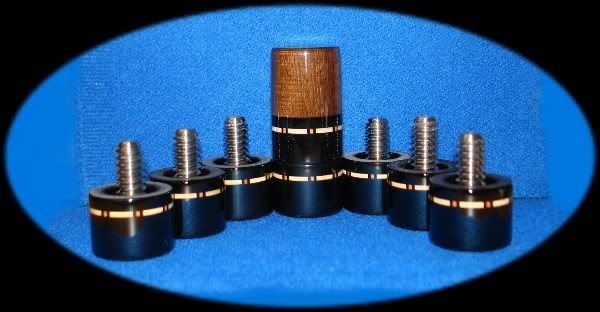 Gus
Gus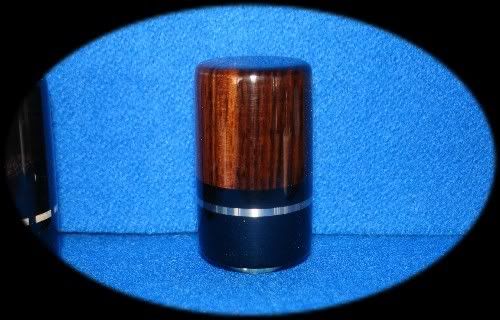 Tascarella
From last year born 55 turned 55 Bought a Szamboti for my birthday and could't stop
4 Stack Veneer Barbell Tasc, 6 Stack Veneer Barbell Tasc,Barry, Barry, Gus,Barry and Searing, Thought the wife was goin to kill me! Alton thanks for keeping up with these I lost track at times! LOL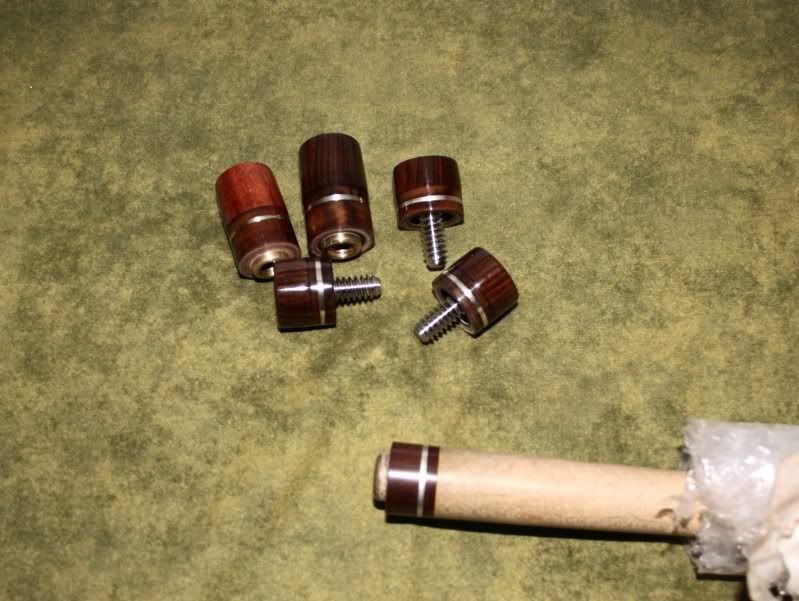 Jim Baxter Dyed the fancy Tasc caps and 4 stack veneer
4 Stack Veneer Barbell Caps Jim dyed for me.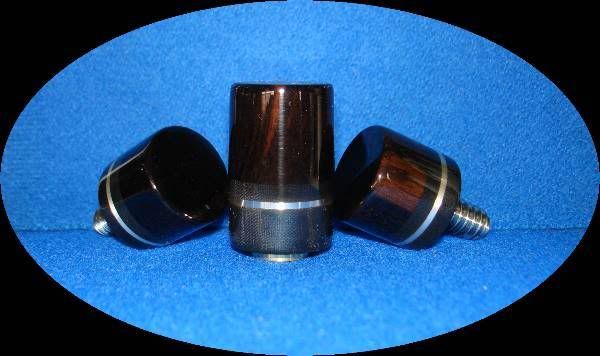 Tascarella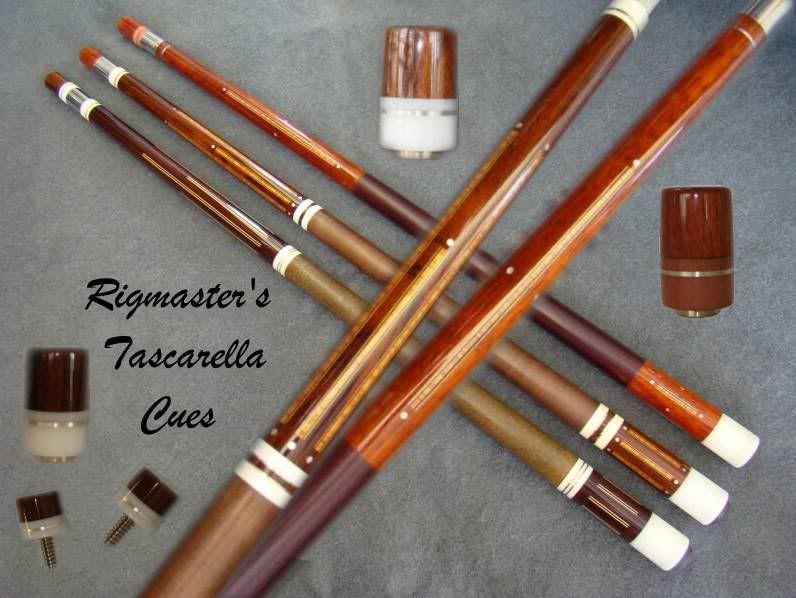 Stacked Veneer Barbell Tascarellas
Dennis Searing
Tascarella
Jim Baxter and Christy
Solid Ivory Shaft Caps for an Ivory Joint Tascarella Hoppe I got from Berny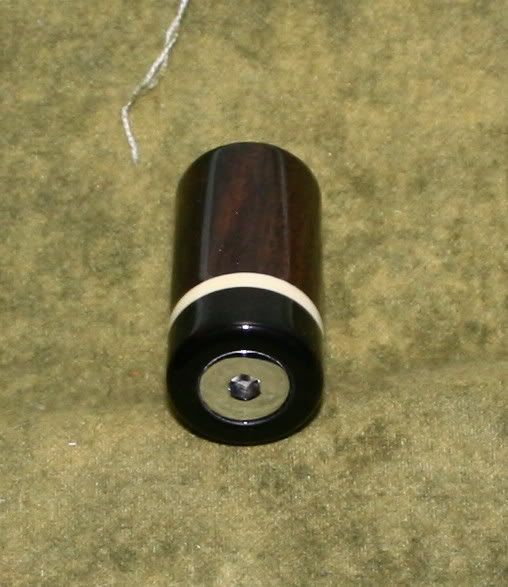 Butt Cap
Ivory Shaft caps and Hoppe ring for the Ebony Nose/Snakewood Tascarella Hoppe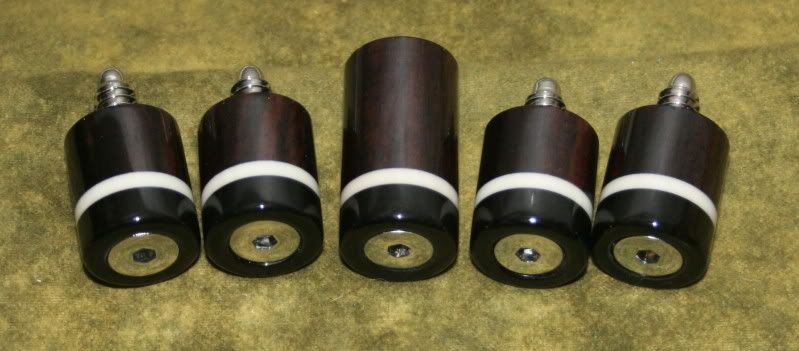 Wrapless Tascarella I had a few extra shafts thanks to Marcus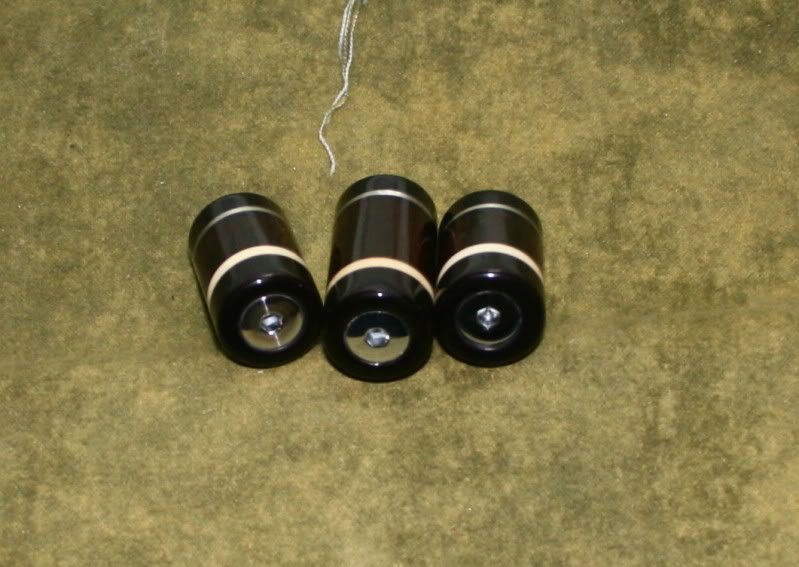 Hand Signed Full Splice Tascarella
I have some more but no pictures to upload with my new and improved photobucket settings! All 33 cues have caps even the cheap cues, well the 2 Dale perry's have the plastic ones that came with the cues, nothin you would want pictures of LOL! I hope you guy's like these pictures? I have wasted 3 1/2 hours of my Sunday Morning reloading, removing links and posting reloaded pictures with the more improved photobucket settings, this is the best I can do for now!? When my camera the wife bought me yesterday gets here next week maybe better? Cannon Rebel T3 and my brother in law the professional photographer is sending me one of his old ones that he has already taught how to take pictures, when it gets here I may have to CHARGE YOU to look at the pictures! Later my friends, Ron If you find fault in these pictures feel free to work your magic on them! I'm more into collecting than shootin pictures however I understand where you are comin from! A BIG shitty picture is better than a small one LOL