Wyatt and I inadvertently hijacked the xmas tree thread so I figured I would start a new one cause there is some pretty kewl pool stuff to be found once in awhile. Some are what I would call "the norm" that you can find from a vendor at pretty much any tournament and then there are the unique items that you either lucked across, had made, or made yourself.
Show us your pool spirit and post with pride, nothing is too gaudy or tacky for this thread.
Here is my small "collection" which would be massive if I had a game room. I've got a plastic tub of game room stuff (just in case I ever have one) wrapped in plastic in the basement. I know there are a few pool things in there but I'll be darned if I'm going to go dig cause I know there isn't anything in there worth digging for. This is the stuff that I have around my house, car, and office.
Office stuff
Jewelry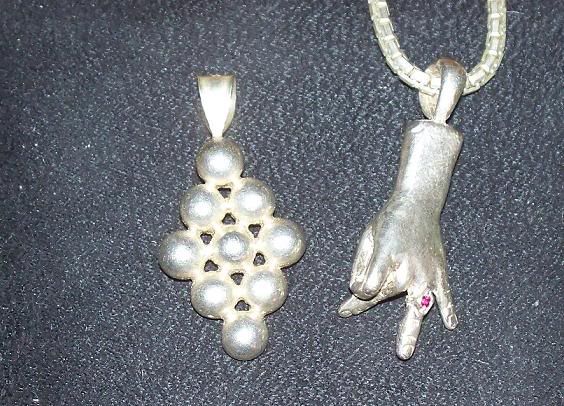 Cell phone charm
Clock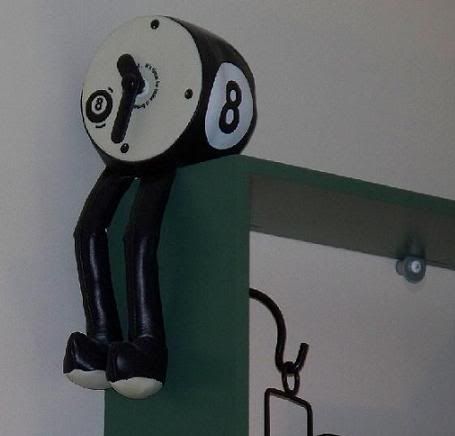 Magnet on my fridge
Coffee mug
Coasters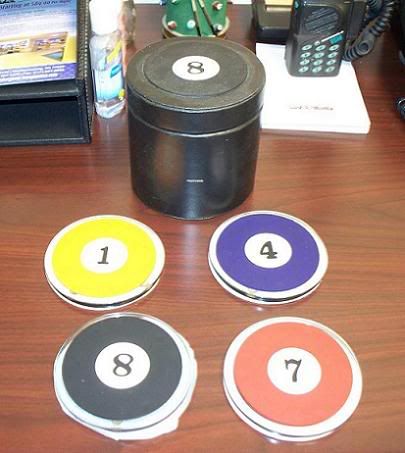 Light up 8 balls to hang from my rear view mirror (that I'll never use)
Serving platter
Car coaster that I keep in my cup holder
Candles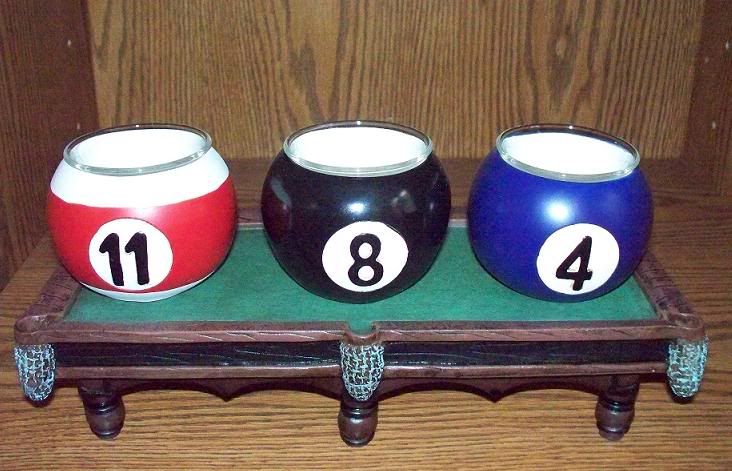 Tims <--- waiting for Wyatt to figure out he can't post as many pics in one post as I did. LOL