Well... here is something I thought I would never say... this is my new JB case! :shocked2:
When it came down to it, I realized John was the only case maker that was going to be able to make exactly what I wanted, when I wanted it. Most know John and I have had our differences in the past, like many, and it took a lot of thinking before I contacted him to build me a case.
If that isn't shocking enough, this was one of the best commissions I have ever been involved in. This build went the way all builds should go. John was a perfect gentleman, responsive, helpful, and genuinely wanted this case to be everything I wanted it to be... and more! I received frequent email updates, we spoke on the phone, and he sent progress pics. I could not have asked for it to go any better than it did.
Thanks to John, Karen, and his team for building an absolutely outstanding case!
John - If you read this... this is what you do best. This is how you should spend your time. Stay away from posting on the forums and build more great cases like this.
So without further adieu... here is the case...
6x12 Butterly style - Front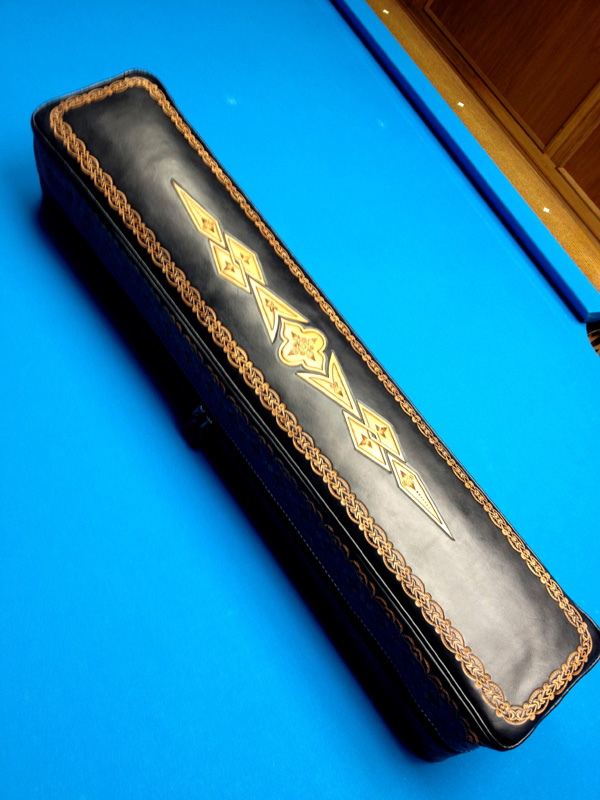 Handle Side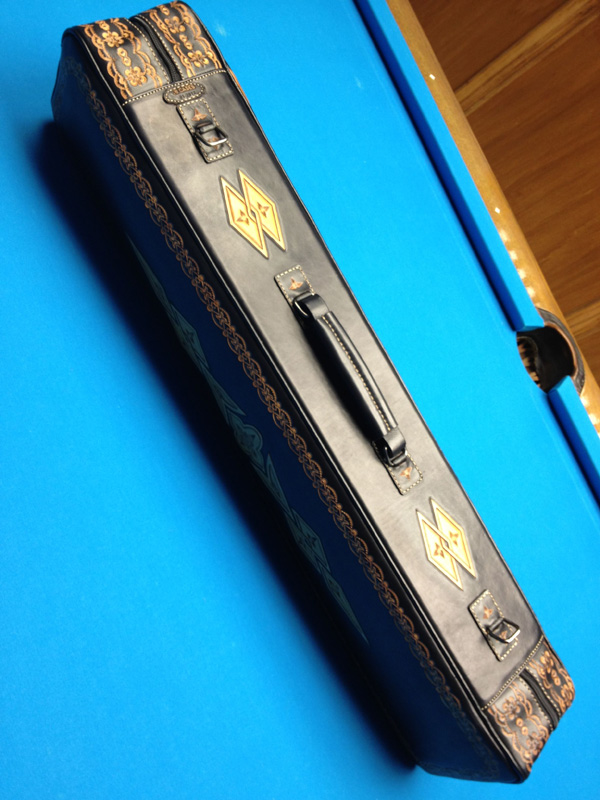 Zipper Side
Back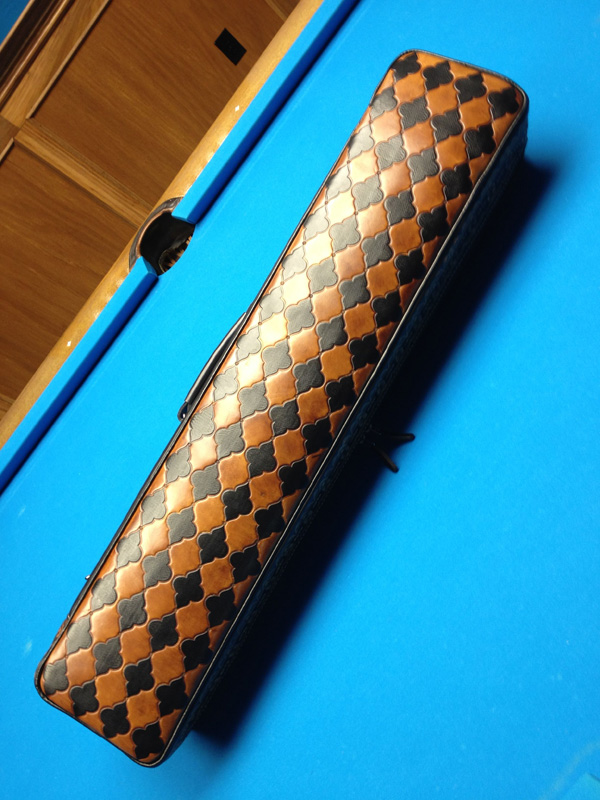 Inside Pockets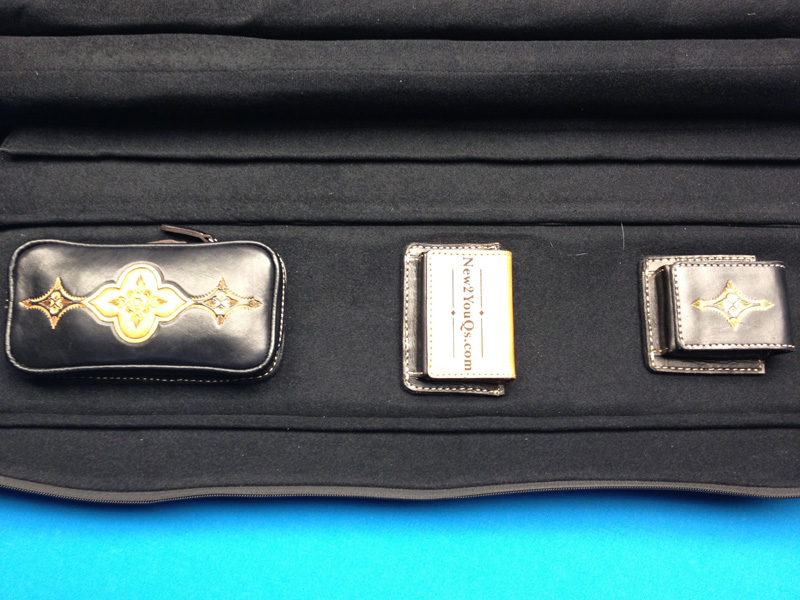 Shoulder Strap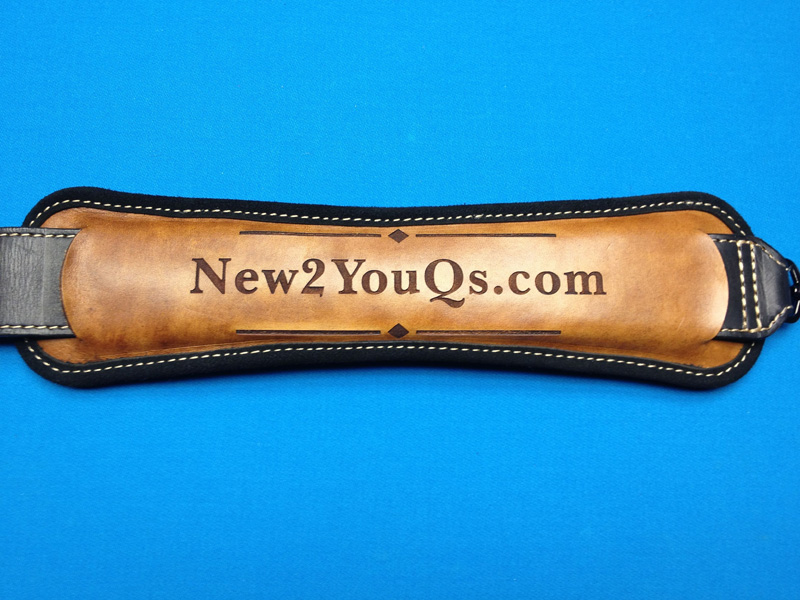 _________________
Jamie
BANNED
ratcues wrote:
There are so many things in the world that inspire cue art. Another cue doesn't need to be one of them.