ThomasWayne wrote:
ThomasWayne wrote:
"

Commingled Boxes

"; shipped out a couple weeks ago.

I've always liked box cue designs and this never-done-before take on the concept is one I've wanted to do for a while:




TW
John Barton wrote:
Looks like Jake's cue of the year winner for 2012.
Really, John... is that what you think? Here they are together - in what way does your brilliant eye for design tell you they look alike?
TW

Try again Tommy, you might need some lessons in how to post a picture.
Of course though you just wanted to try overlapping boxes right after Jake wins Cue of the Year on AZB.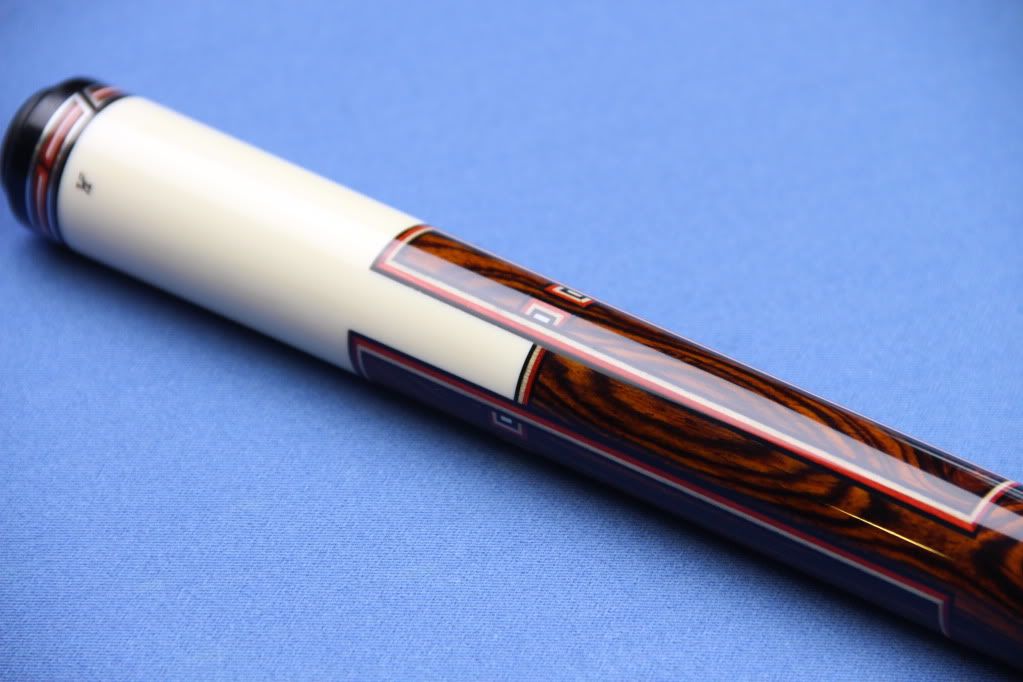 You're right though, Jake's cue is WAY better than yours. What's never been done? Overlapping veneers in a rectangle shape. I think Jake's cue already trumped yours with the overlapping veneers and he chose NOT to do simple boxes. You're going backwards Tommy, people with less fame and less "experience" than you are already way past you.
In fact he is already beyond the COY cue,
You should have respect for Jake's work since you seem to be clearly inspired by it. Yes I am certain you have been wanting to do it for a while, at least since you first saw Jake's work. Your rendition is pretty but still primitive in comparison. All this is of course just my opinion based on timelines. I probably would have been more impressed had you done it before Jake but we don't have that on record do we. Although I am sure you will try and say you pioneered this technique and look 17 years ago and since then 12 cuemakers have sought your advice as to how to do it including Jake.